Paris Saint-Germain will be looking for a bounce-back Ligue 1 win when they travel to face Montpellier on Wednesday at the Stade de la Mosson. 
After the 1-1 draw against Stade de Reims last Sunday, Reims defender Yunis Abdelhamid highlighted the lack of defending by PSG's front three forwards: Lionel Messi, Kylian Mbappe and Neymar Jr. 
Galtier spoke with reporters Wednesday, where he was asked about the current form of the three players with the first leg of their UEFA Champions League clash against Bayern Munich looming on Feb. 14. 
"We have three incredibly strong attacking players; I think it's 55 goals, 34 assists since the start of the season," Galtier said (h/t Canal Supporters). "To tell you that we have to deprive ourselves of one of the three players to be balanced is a mistake.
"There is the observation of a match which means that, yes, we cannot be satisfied with what we did in the first half. We just have to find a better balance, more legs, freshness so that the team becomes what it was."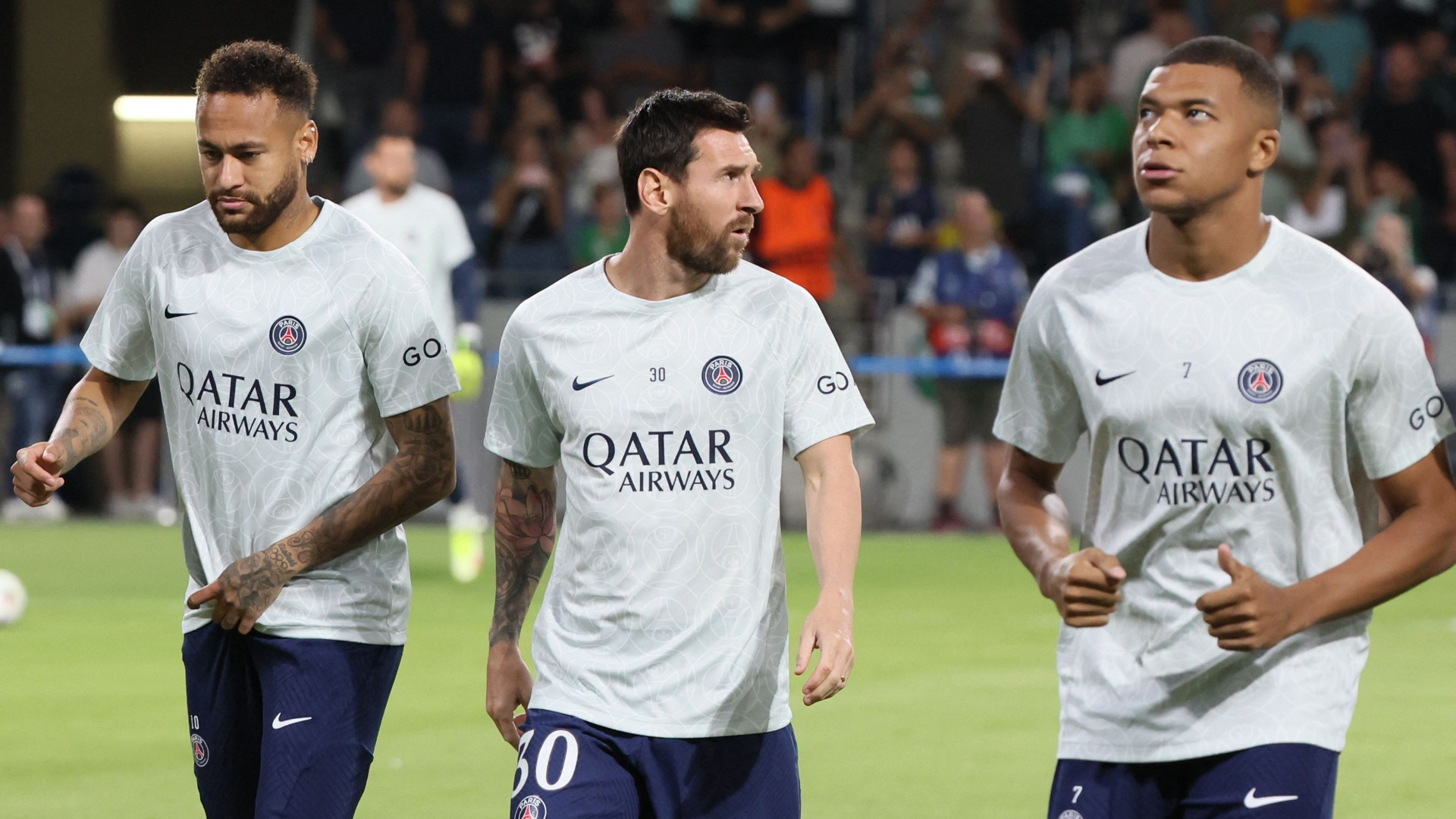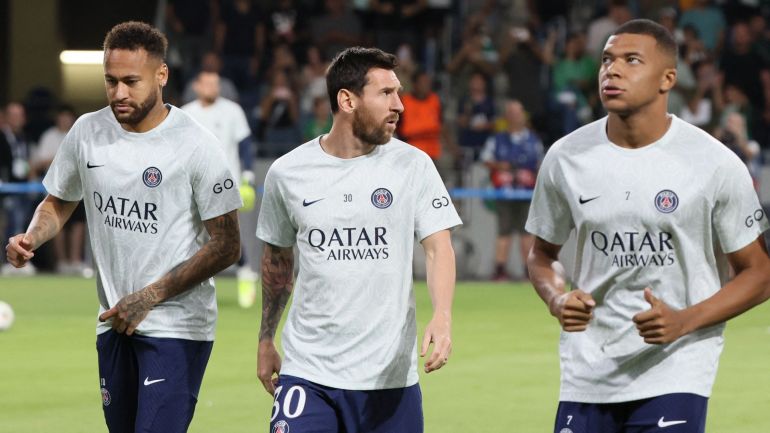 Messi and Neymar, in particular, were playing at another level leading up to the 2022 FIFA World Cup; however, their form has dropped since returning, but that can also be attributed to the two players being in their 30s and grinding through a long tournament. 
PSG are reportedly in talks to land Chelsea's Hakim Ziyech and perhaps adding depth can keep the two players' legs fresh as the capital club hits the most critical stretch of their 2022-23 season.