When the France Football Federation extended manager Didier Deschamps until July 2026, many began to speculate what's next for former Real Madrid manager Zinedine Zidane.
There was plenty of speculation linking Zidane to the France job. The French tactician had yet to take any club job and after crashing out in UEFA Euro 2020 in the Round of 16, Deschamps appeared to be on the hot seat. 
In an interview with Rothen s'enflamme (h/t Mundo Deportivo), Lionel Charbonnier, a former teammate of Zidane's on the 1998 World Cup winning squad, spoke about what's next for his former teammate. Furthermore, Charbonnier noted that PSG is a club the former Real Madrid boss would consider managing. 
"His desire is to train," Charbonnier said. "If he hasn't managed a club so far, it's the France team. If he leaves Real Madrid, he has to take a team up to his standards, like PSG. Do you have to wait three and a half years? Five years without training, you can't. To train, you also have to have personal ties. That's what he told me about PSG. There are not 50 clubs."
🗣 "On en a parlé personnellement. Il a toujours dit que pour entraîner il fallait des attaches personnelles. Il n'y a pas 50 clubs."

🎙 Zinédine Zidane à un tournant de sa carrière de coach : vous êtes du même avis que @liocharbo ? pic.twitter.com/gzmdIXitOO

— Rothen s'enflamme (@Rothensenflamme) January 13, 2023
Deschamps guided France to another World Cup final appearance despite the injuries entering the tournament, resulting in his contract extension and closing the door on Zidane possibly taking over.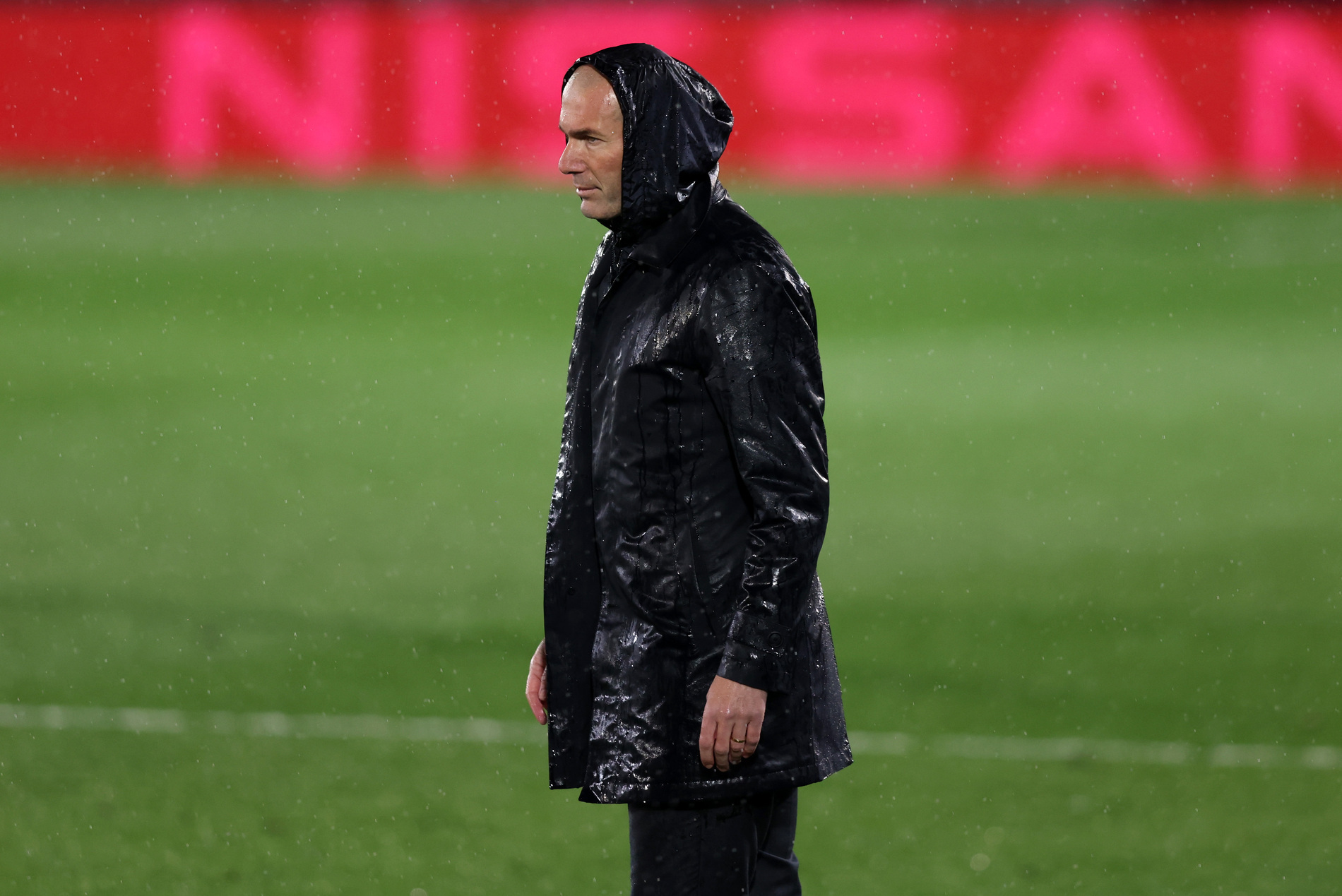 Now the three-time UEFA Champions League will have to look around and find a situation that fits him, whether at the club level or perhaps at a national team job that piques his interest in this new World Cup cycle. 
As for PSG, they were reportedly talking with Zidane after sacking Mauricio Pochettino, but discussions with him didn't lead to the French giants hiring the 50-year-old. He ikely opted to wait and see what happen with Deschamps; as a result, the capital club went with Christophe Galtier.
It will be interesting to see if down the road Zidane is managing PSG.