The France national team had been dealt various injuries heading into the 2022 FIFA World Cup, the most prominent being the loss of Ballon d'Or winner Karim Benzema. 
With Benzema out, there were questions about France's attack. Still, any doubts were quickly erased as not only has Kylian Mbappe stepped to the occasion but so has the veteran striker Olivier Giroud, who has filled the shoes left behind by the Real Madrid star. 
Before Les Bleus face the Three Lions on Saturday, Giroud was asked about his relationship with Mbappe and how the two have become an effective tandem this World Cup. 
"My relationship with him is very good," Giroud told reporters (h/t RMC Sport). "For me, it always has been. It shows on the field. We take a lot of pleasure in evolving together, not just the two of us. It is this communicative enthusiasm that we want to transmit and convey in this team, for the youngest, for those who play less. And also to give pleasure to our supporters.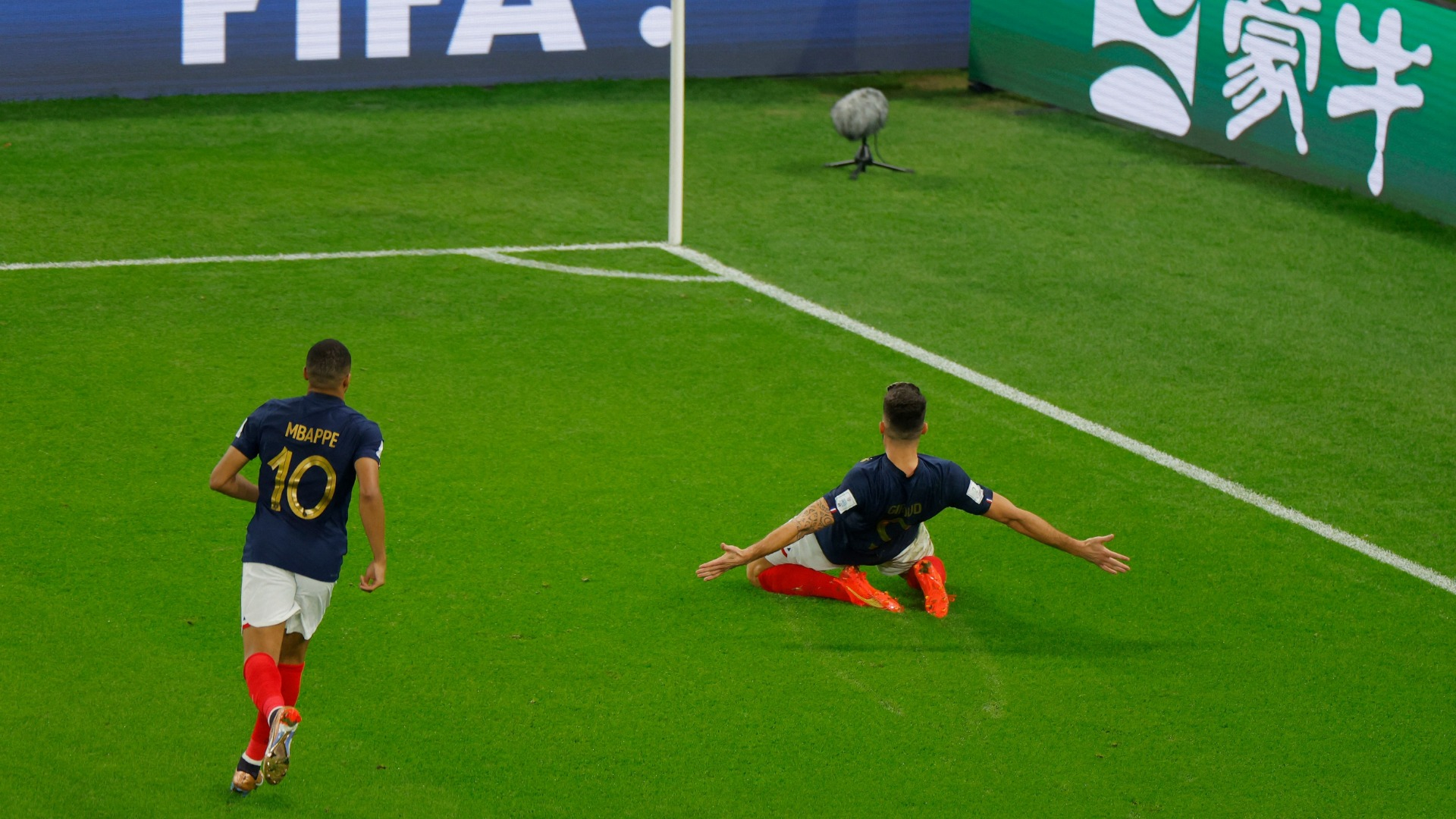 "My celebration with Mbappe at the time of its historic purpose? There was nothing calculated, I assure you. We met there, it makes a very nice picture. I laughed a lot on the montages. But it's just natural, spontaneity. Top-level sport, and football in particular, give us magical moments like this."
If Mbappe and Giroud can continue their form, then it could be enough to get a victory over England, and it will put them two wins from becoming back-to-back World Cup champions.
Should Mbappe have two World Cups, it will put the 23-year-old in the conversation as one of the better players of all time at his young age.