FC Barcelona striker Robert Lewandowski shared what he told Lionel Paris Saint-Germain Messi at full-time after the pair conveyed a tense moment on the pitch following Argentina's 2-0 win against Poland on Wednesday.
Towards the end of the matchup, the veteran goal scorer fouled Messi and went to apologize, but his efforts were coldly shrugged off by the 35-year-old as he focused on seeing the win. 
With the goal difference would play an important role in Poland's hopes of qualifying, Lewandowski told Messi after the match that he had to play 'more defensively than usual,' which resulted in the Barcelona man committing the foul. 
"We talked a little, had fun," Lewandowski told Bild. "I told Messi that I played more defensively than usual – but something like that is sometimes necessary for the team."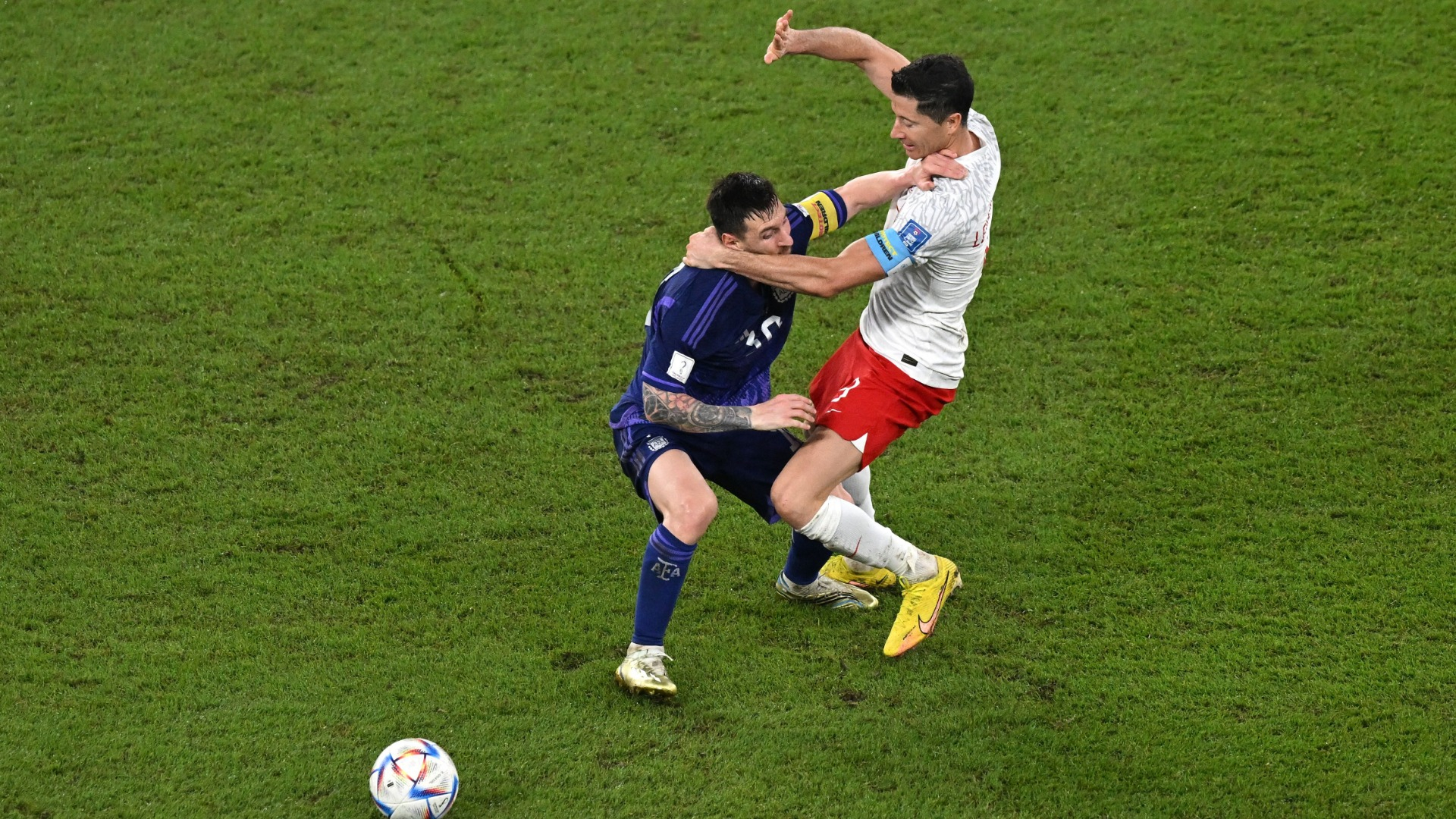 Argentina had to win to avoid a matchup against France and now get a favorable opponent as they take on Australia in the Round of 16. Meanwhile, Poland will have the unlucky task of going up against France, but they can grasp the comfort that there have been some upsets this tournament.