Paris Saint-Germain forward Neymar Jr. has been the face of Brazilian football for over a decade. The 30-year-old joined an elite category by scoring against South Korea Monday in the 2022 FIFA World Cup Round of 16.
After missing the last two group stage matches after suffering an ankle injury in the Brazil-Serbia matchup, Neymar returned to Tite's starting 11 for the knockout stage and converted a penalty kick opportunity. 
OptaJoao pointed out on Twitter that Neymar's goal put him into an elite category with two other legendary players. The PSG star has become the third Brazilian player to score in three different editions of the World Cup, alongside Ronaldo and Pelé.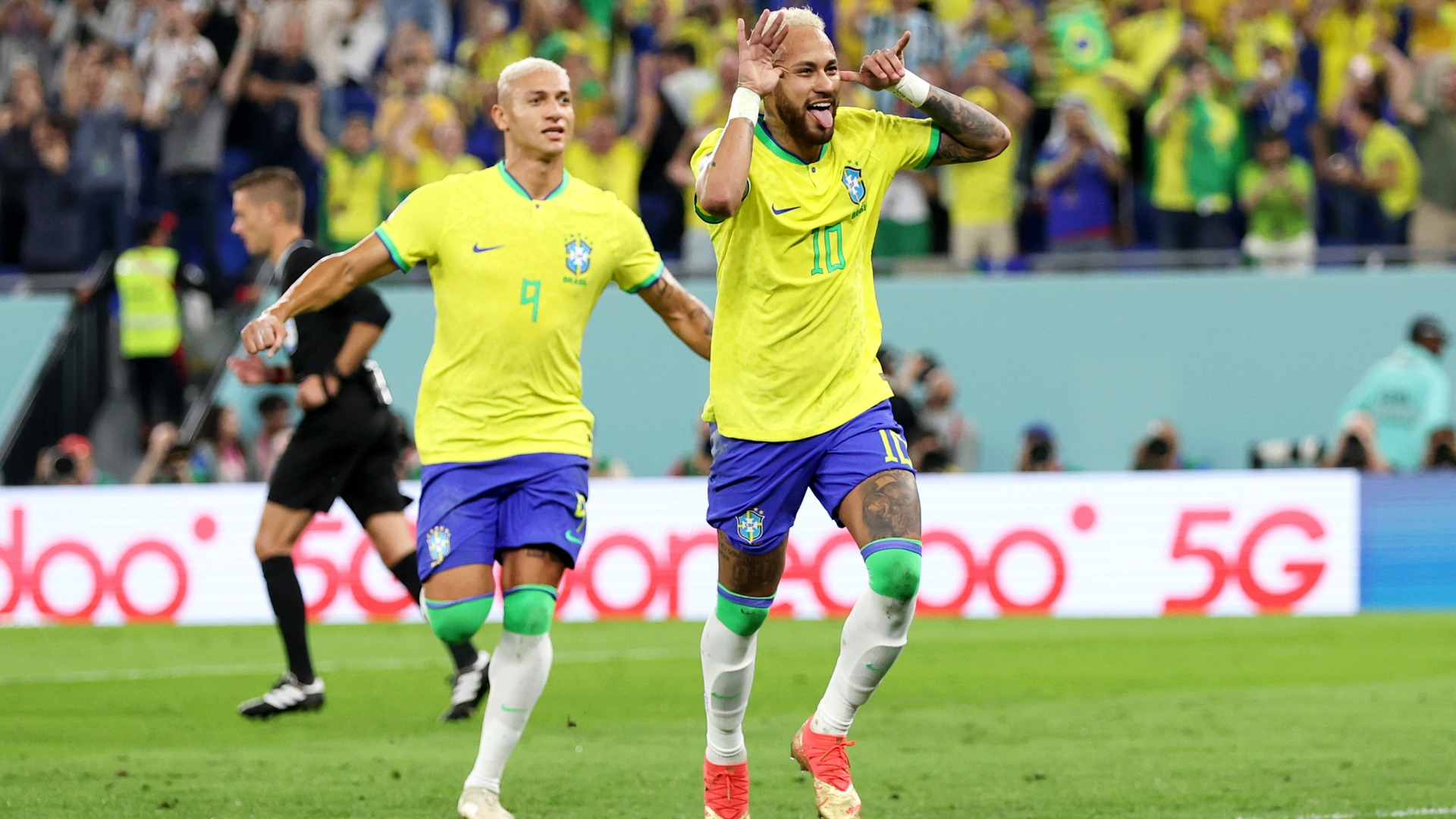 The veteran forward might hope that not playing two games has him fresh for the knockout stage, as it's where the Seleção will need him the most. Brazil is heading to the quarterfinals, where Croatia awaits them after defeating Japan in penalty kicks.