Kylian Mbappe had a game for the ages in a losing effort as France fell in penalty kicks losing the 2022 FIFA World Cup to Argentina. Nonetheless, the 23-year-old did everything in his power to drag Les Bleus to a win. 
After France fell behind 2-0, Mbappe kicked off the comeback attempt by converting a penalty kick at the 80th-minute mark. Then, a minute later, the Paris Saint-Germain star would level the scoring to make it 2-2 and shock Argentina. 
The match would need more time to determine a winner, where Messi would give Argentina a 3-2 lead in the second half of the extra time, scoring in the 108th minute, as many assumed it would be the game-clinching goal for the South American side.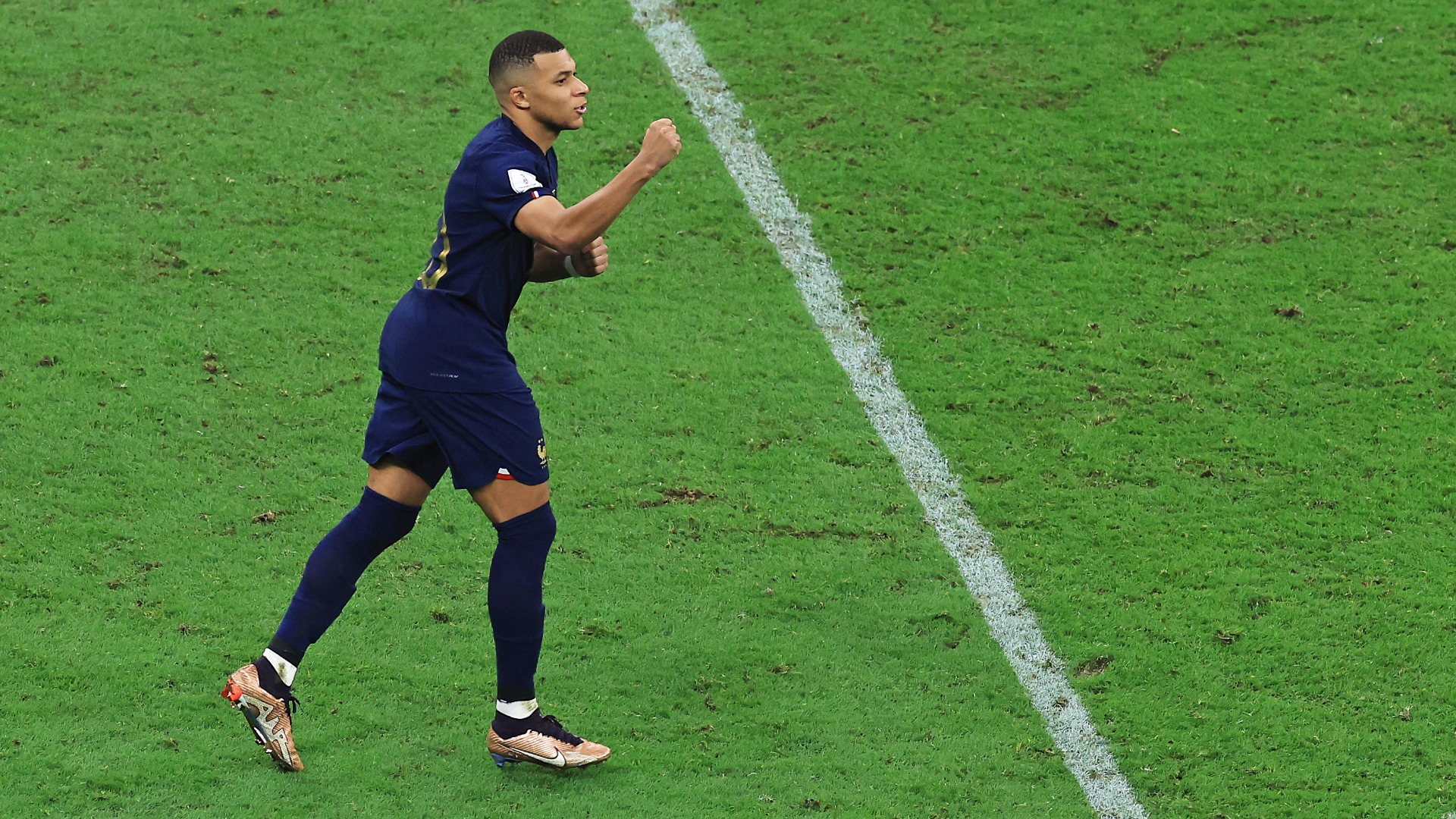 However, Mbappe would convert another penalty kick late to send the game to penalty kicks, where Argentina would prevail 4-2. 
While Mbappe's heroic efforts did come in a losing effort, the France international did make history as OptaJean noted that he joined an exclusive club of players to score three goals in World Cup Finals.
The list of players includes: Mbappé, Zinedine Zidane, Vavá, Geoff Hurst, and Pele.