Brazil had an impressive first game to kick off their 2022 FIFA World Cup campaign defeating Serbia 2-0 on Thursday, but they did walk away with bad news as Neymar Jr. picked up an ankle injury.
While there was plenty to celebrate after Richarlison scored his brace, there was then concern for the 30-year-old. The television cameras caught the Paris Saint-Germain star with tears, leading many to believe that the injury would be severe and could make him miss the rest of the tournament. 
However, Brazil manager Tite calmed down the flames of the overreaction. After the match, Tite spoke postgame with reporters and provided an update on the status of Neymar for the rest of the tournament. 
"You can be sure that Neymar will play in the World Cup, I am absolutely sure of that. He's going to play in the World Cup" Tite told reporters (h/t Torcedores).
"Precisely in relation to Neymar, I want to make a technical and tactical observation. He remained, in the two goals we scored, feeling his ankle, because the team needed him. The two goals, one of which participated decisively, had the capacity to overcome his pain and was present in both goals."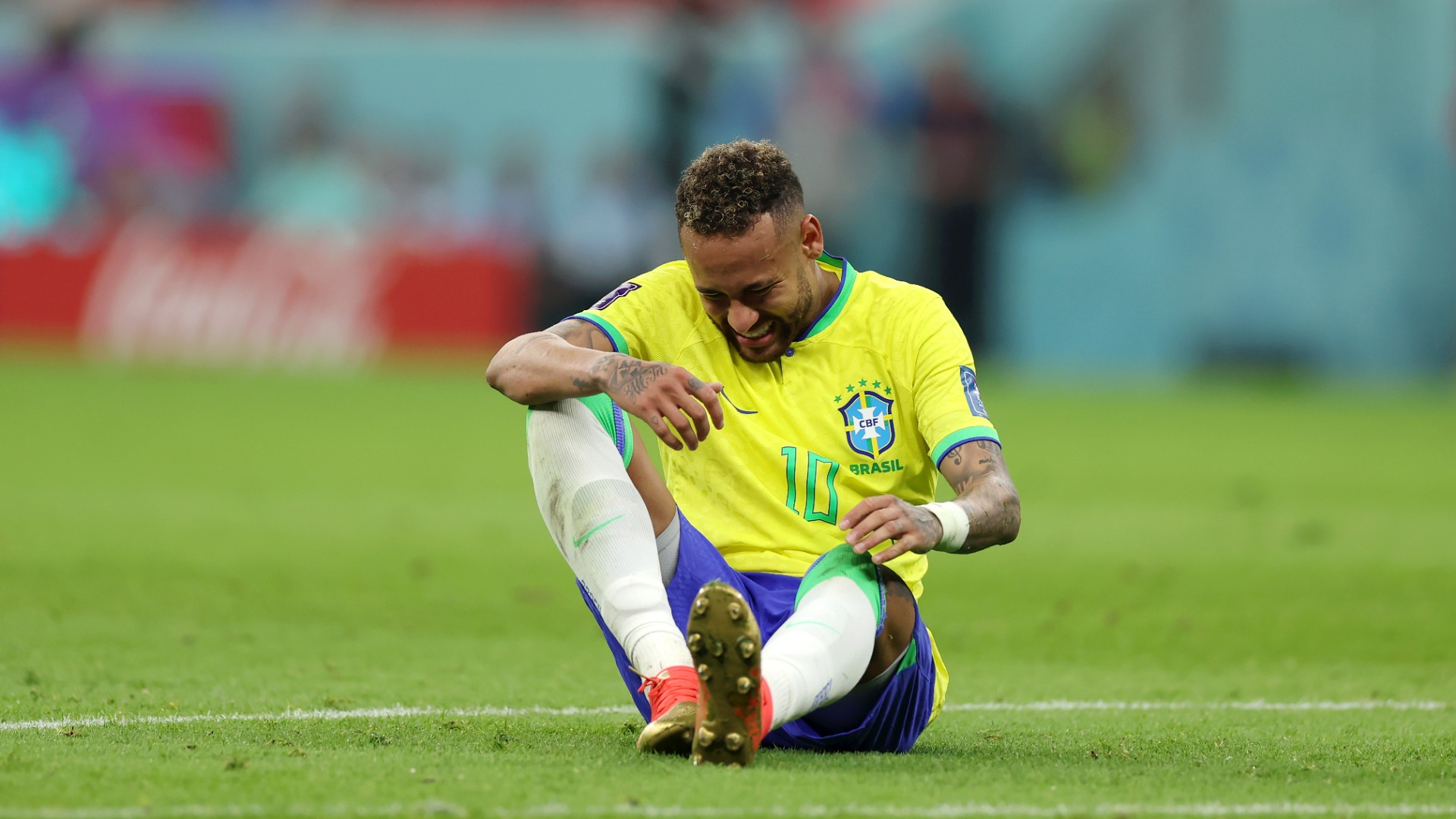 Perhaps Neymar wanted out of the game against Serbia as a precaution instead of remaining in the game and risking further damage to the ankle, knowing that if the Brazilian squad wants to make a deep run at the World Cup, they'll need him to be 100 percent healthy.  
Along with Tite, the Brazil team doctor also spoke to reporters to further calm down any concerns over Neymar's status to play the remainder of the tournament. 
"Neymar had a sprain in his right ankle, a direct trauma when his opponent's knee made a movement causing the sprain," Dr. Rodrigo Lasmar said. "He had a little swelling in his ankle, we started the treatment with ice on the bench and he has now followed the physiotherapy treatment. 
"There is no scheduled imaging exam. If there is a need, we will. But that will be decided by the measure of his evaluation tomorrow. The expectation is observation. Anything we talk about evolution, his sequel, is premature. We do not have any answers, it is important to wait."