Neymar Jr. had many Brazil national team supporters holding their collective breath as the Paris Saint-Germain star exited the 2-0 win against Serbia on Thursday with an ankle injury. 
The situation escalated when television cameras caught the 30-year-old weeping on the bench, creating speculation as to whether Neymar's 2022 FIFA World Cup tournament was over.
On Twitter, Neymar might have calmed the concern by putting out a statement, and by the tone of the Tweet, it feels as though the injury isn't that serious and he will be able to continue playing for Brazil.
"Tough game, but it was important to win," Neymar tweeted. "Congratulations team, first step taken… 6 [more games] left."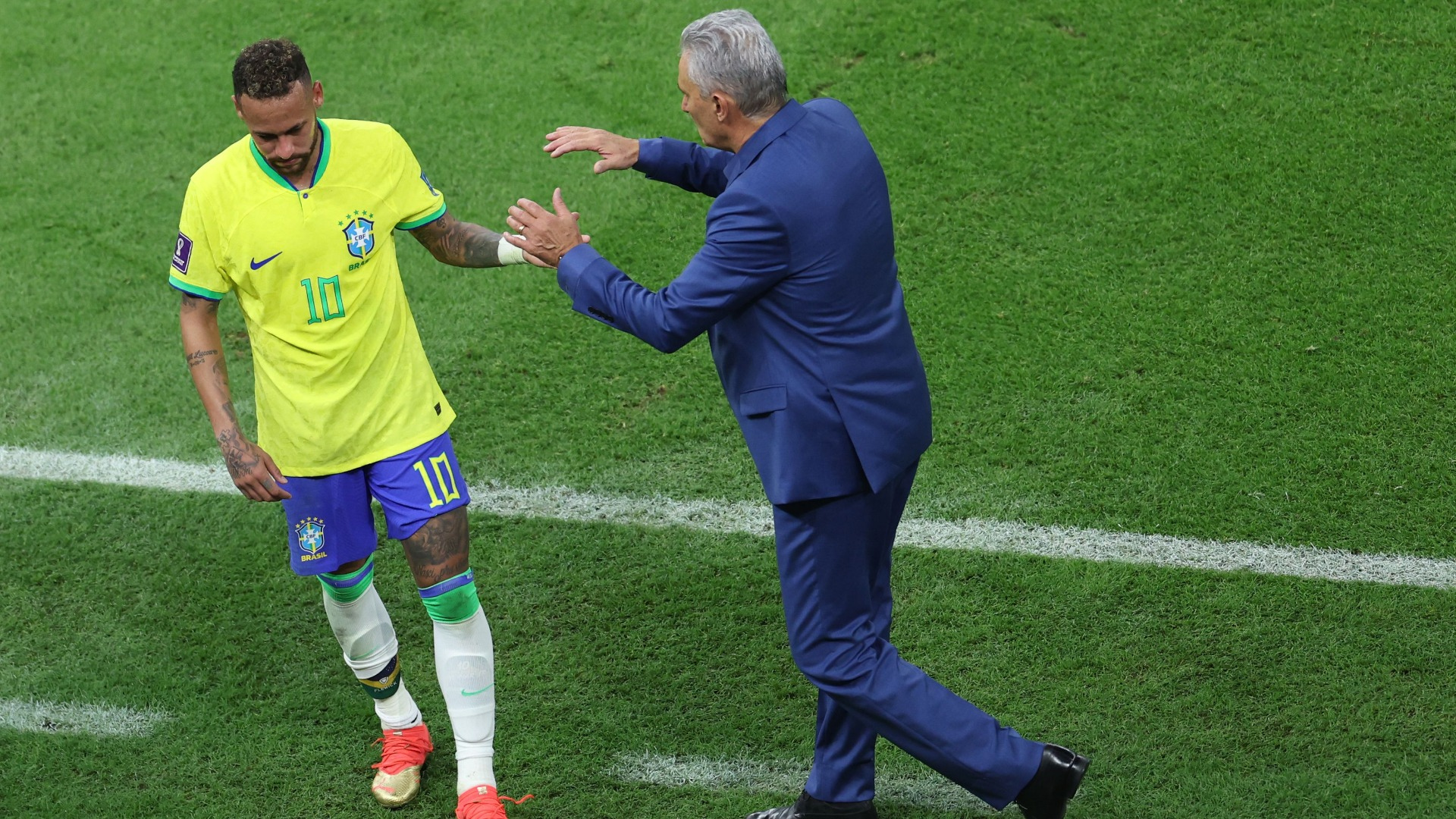 Along with Neymar, Brazil manager Tite and the team doctor also spoke on the injury calming down any concern that the veteran forward's tournament is over. 
Brazil is in the driver's seat after winning its first game of the World Cup. Their next matchup will be against Switzerland, who is coming off a 1-0 win over Cameroon, on Monday. A win puts the South American nation at six points and likely punches their ticket to the knockout stages.