Lionel Messi winning the 2022 FIFA World Cup would help his legacy significantly as it would put him on par with former Argentina player Diego Maradona. 
Both are on the same level regarding talent, but Maradona won the 1986 World Cup for the South American nation. As a result, it elevates him over the Paris Saint-Germain star, so the veteran forward winning would do wonders for him in the eyes of the Argentines.
However, the son of Maradona offered another opinion as the debate between his late father and Messi rages with the World Cup ongoing these next few weeks. 
"I am devastated by this loss," Diego Maradona Sinagra told Radio Marte (h/t La Tercera). "I find it hard to believe that all of this really happened. Losing to Saudi Arabia is crazy. They were quite afraid. Soccer is like that. They come to you. Sometimes it happens that you lose even against much weaker opponents.
"The comparison between Messi and my dad is made by those who don't see and don't understand football. We are talking about two different planets, but I don't want to throw the cross immediately at Lionel."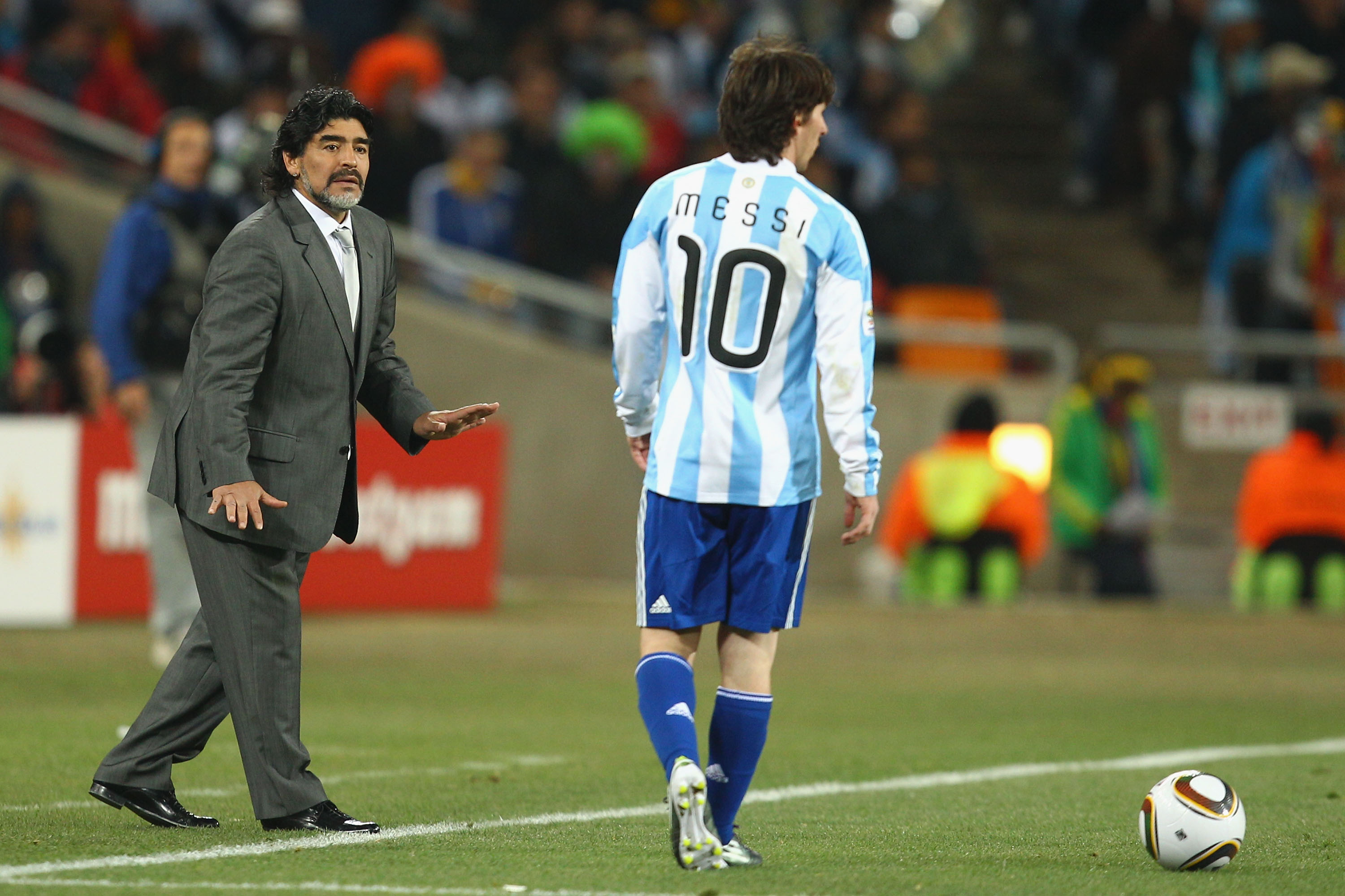 If Messi and Argentina fail to win the World Cup, then it likely means that the 35-year-old will be No. 2 behind Maradona when it comes to all-time greats for the country. 
After losing their first World Cup game 2-1 against Saudi Arabia, Argentina finds itself in a must-win game as they take on Mexico on Saturday. 
Losing to Mexico would practically eliminate them from the tournament, and even a draw puts them in a difficult position to qualify, as they'll have one point through two games if that's the result.