La Liga president Javier Tebas doesn't hesitate to take a shot at Manchester City and Paris Saint-Germain, and it was once again the case with the league chief when discussing the business of football. 
Tebas was speaking at a conference in Porto. He notably criticized, as usual, PSG before being harsh towards the Superleague and Real Madrid's president Florentino Perez. 
When talking about the French giants and Manchester City, the Spanish executive stated that if football depends on state-owned clubs, it will destroy clubs that want to maintain a profitable business. 
"If we rely on tycoons and state clubs like PSG or Manchester City, we destroy clubs that want a profitable business," Tebas said (h/t Paris Fans). "To defend the jobs we create, we must have a profitable business."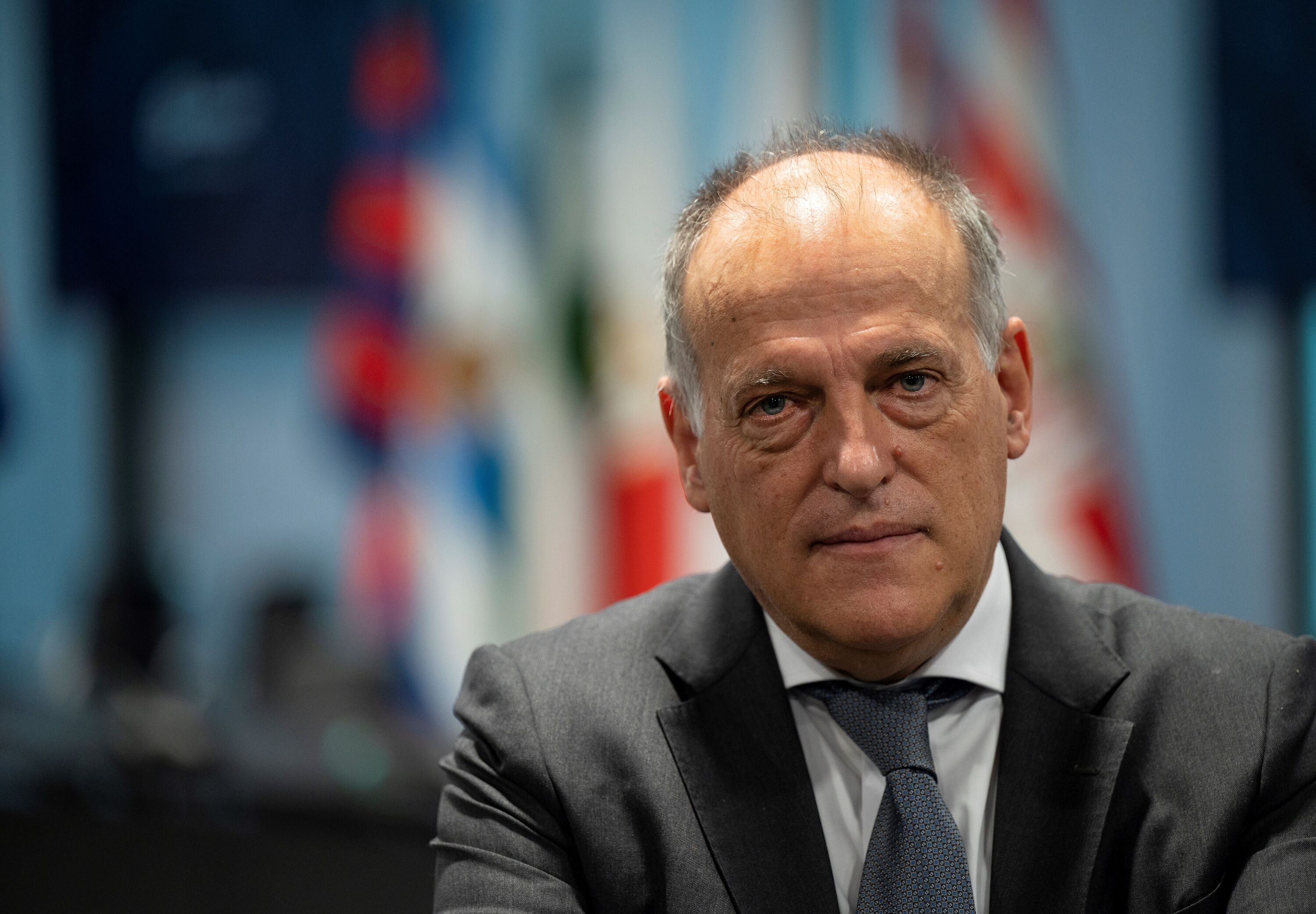 Furthermore, Tebas didn't stop at PSG and Manchester City, the usual suspects he doesn't hesitate to take a shot at when given the opportunity. The La Liga president also went after Real Madrid for their insistance on having a Super League. 
"Those clubs that founded the European Superleague want to rule football because they have the most assets, but all of that would be completely dysfunctional for the sport," Tebas added. "Real Madrid president says he will protect football, but we are fine and we don't want him to protect us."
Tebas will again bring up these discussion points in a couple of months as it becomes his schtick, calling out various clubs and pointing at them to say they're what's wrong with football.