Paris Saint-Germain forward Kylian Mbappé scored an incredible goal against Austria, where he dribbled by three defenders before firing off a shot that landed in the back of the net. 
The France national team would go on to win their League of Nations matchup 2-0, and now that the dust has settled on the result, there's plenty of discussion surrounding the matchup. 
France Bleu Paris French football pundit Éric Rabesandratana stated that the 23-year-old is the undisputed leader of the France national team squad despite having veteran players like Karim Benzema and Olivier Giroud. 
 "I think that he has an even more important status today in the French team than at Paris Saint-Germain," Rabesandratana said (h/t Canal Supporters). "By his behavior already: he is the boss of this team. His behavior in relation to his partners, too: he encourages, he corrects. Above all, he brings this way of hitting, which is his strength and which unbalances the opposing system.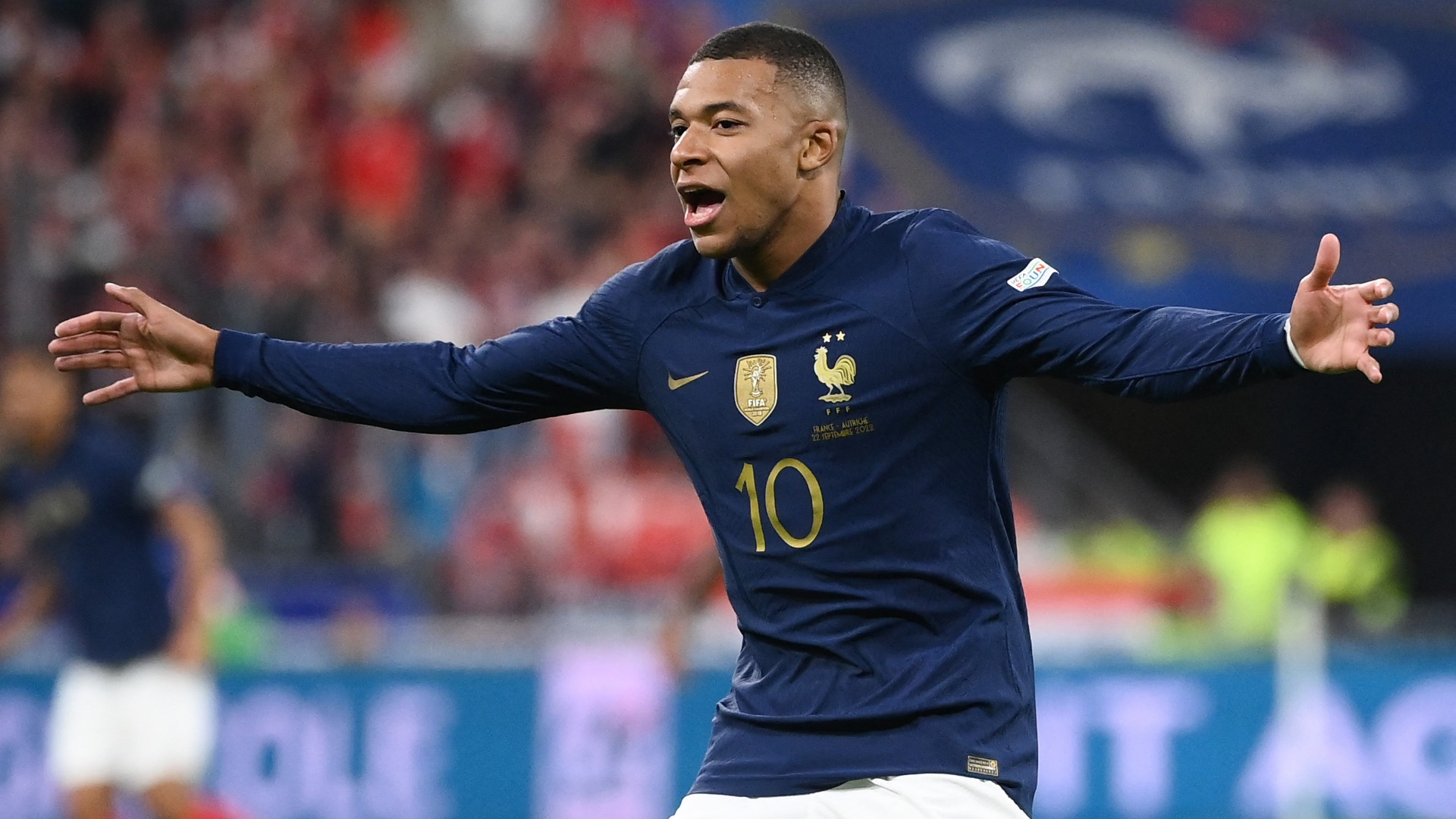 "It was once again flagrant against Austria. He showed a very impressive level. He is the leader of this attack, even more, when Karim Benzema is not present. But it's really him who displays an attitude that proves that he is really sure of his strength."
When Mbappé was part of the 2018 France national team that won the FIFA World Cup, the PSG star was a young player looking to help Les Bleus establish themselves once again as a European superpower.
Now heading to Qatar to defend their World Cup title, Mbappé will be a leader even though he's in his early 20s and hopes to play a role in France, achieving back-to-back trophies.