Name a more classic feud than La Liga president Javier Tebas going up against Paris Saint-Germain. The latest jab from the Spanish league executive is over President Nasser Al-Khelaïfi's remarks on FC Barcelona's summer spending. 
Al-Khelaïfi warned about the "magical" inflows of money without directly naming Barcelona. 
"We have to be careful. Dangerous levels of debt and magical equity operations are not a sustainable path. We have to think long term, not short term," Al-Khelaïfi said (h/t RMC Sport).
As a result, Tebas took to Twitter to respond to these claims levied by the PSG club chief over one of the teams in La Liga.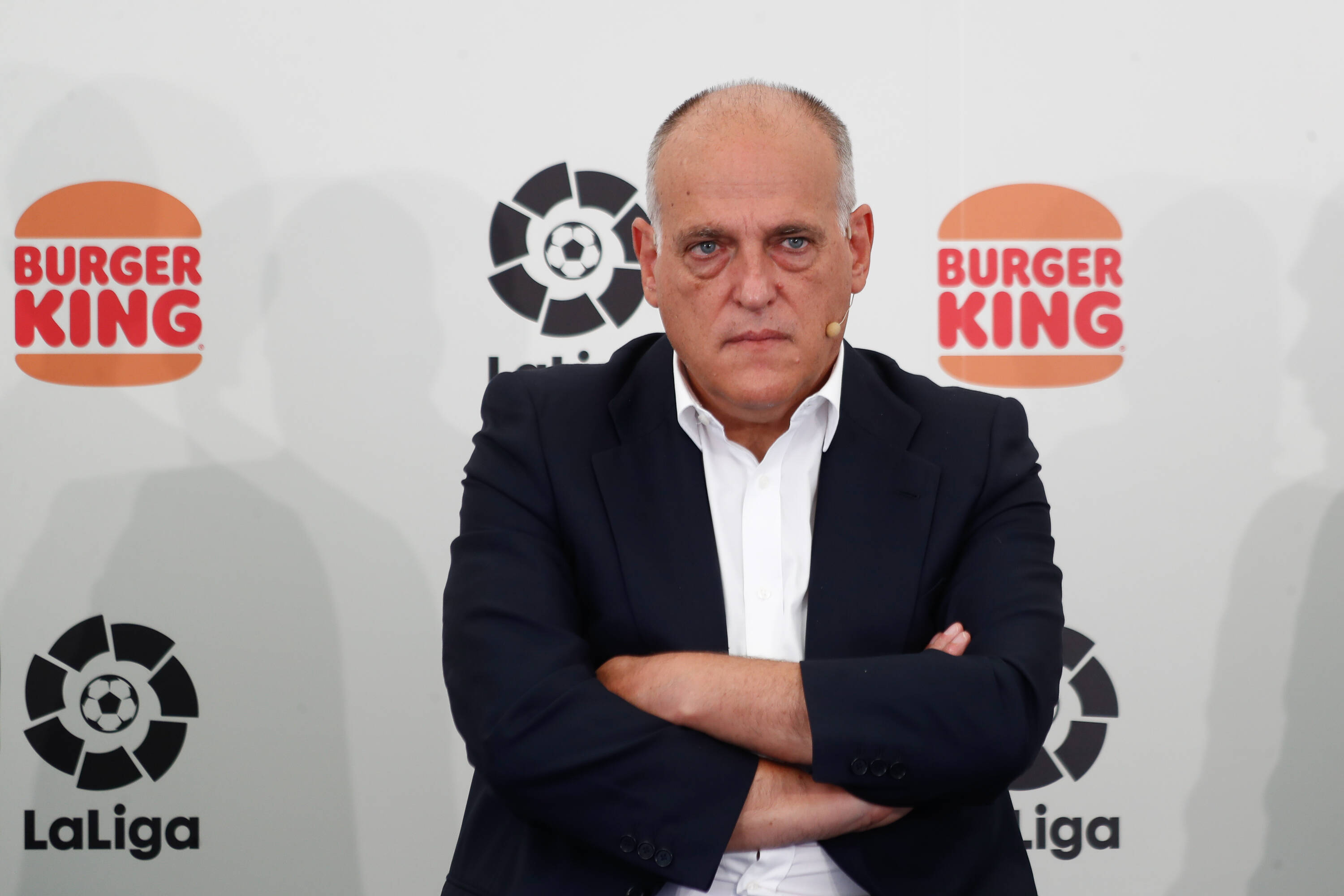 "There is no magic. FC Barcelona sold part of their funds to cover their losses. Instead, PSG 'open the gas.' For sustainable football, the first thing to do is to pay what you owe. True?" Tebas tweeted on Friday. 
The feud between PSG and Tebas will never go away; the La Liga president has threatened the club with a lawsuit after the capital club had extended the contract of forward Kylian Mbappé. 
Despite filing a suit, it didn't lead to any actual consequence. Still, it shows how much disdain there is from Tebas towards PSG that he doesn't miss an opportunity to take a jab at the current Ligue 1 champions and it isn't something that will be changing anytime soon.