Despite FC Barcelona going on a spending spree, adding new players such as Robert Lewandowski and Raphinha; however, the shadow of Lionel Messi continues to loom over the Spanish side.
In an interview with CBS Sports' Ben Jacobs, club president Joan Laporta spoke about various subjects, including the Argentine forward. The first question that he answered was whether he still feels any scrutiny for Messi's exit. 
Laporta defended his decision, saying it's what needed to be done to put the La Liga side in a better position. 
"I did what I had to do in order to put the institution above the best player in our history," Laport said. "I have known Messi since he was a kid and I love Leo." 
"I feel in moral debt to Messi. He's the best player in our history and I will do my best in order to ensure he can have the best ending of his career with a Barça shirt on."
Jacobs then asks Laporta would he would consider pursuing Messi, whose contract expires next summer. The 35-year-old's future has yet to be determined as he's focusing on starting on a positive note and the FIFA World Cup in November. 
Barcelona could be in the mix, but there's also the lure of heading to North America and joining an MLS side.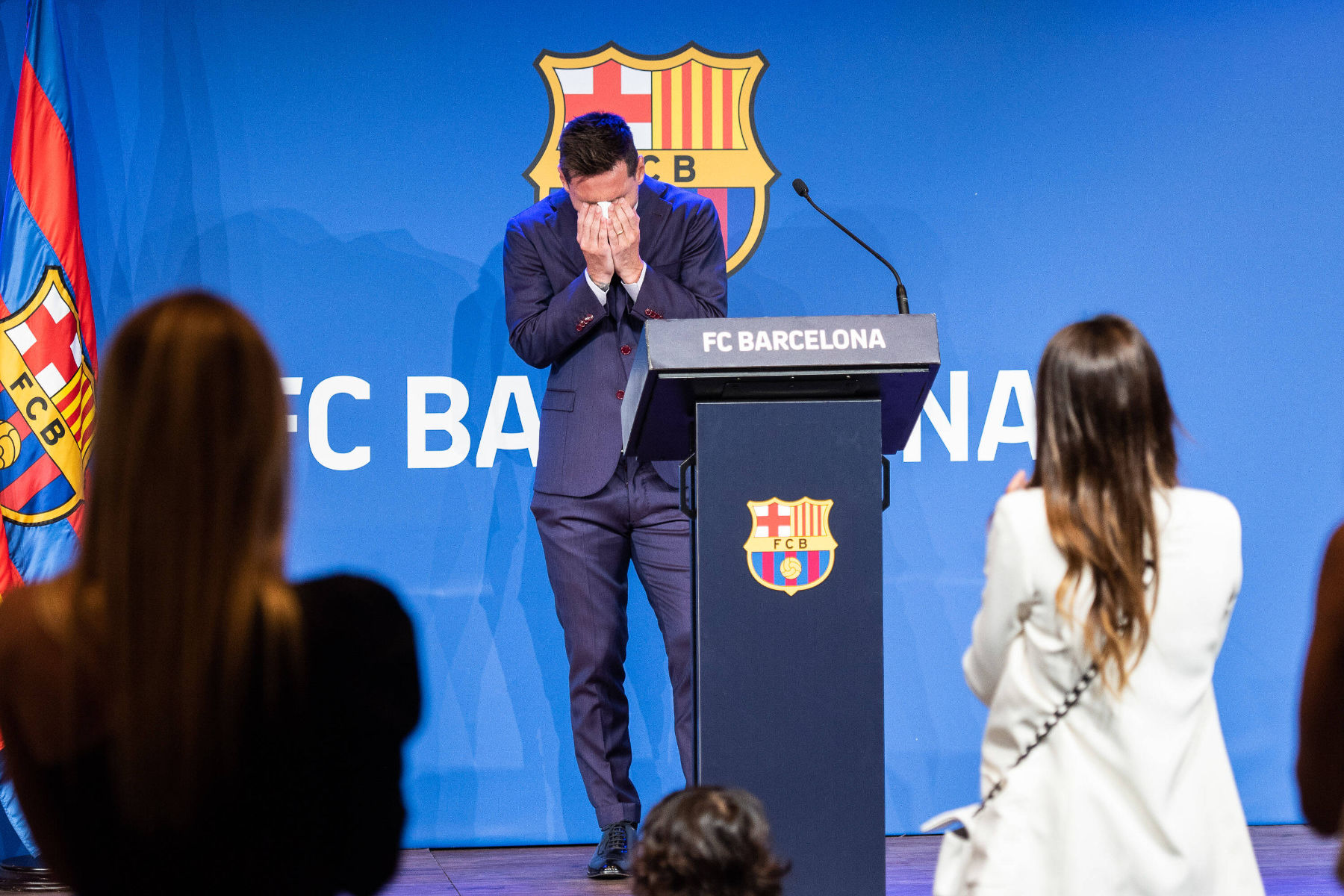 As I have said, we have a moral debt to Leo," Laporta added. "The end of Leo at Barcelona was not the best. It was a difficult time. We had to take a decision and put the club above the best player in our history. 
"But I think we have to work now to have Messi end his career back wearing the shirt of Barcelona being applauded on every field that he plays. We will do our best to give him the ending he deserves."
Finally, Laporta was asked whether he believes Messi would consider taking a pay cut for a return to the Camp Nou and perhaps retire with Barcelona. 
"We will see," Laporta said. "Now is not the best moment to talk about this because he's a PSG player and has one more year on his contract and we must respect this."