When Kylian Mbappe opted to extend his contract until 2025 with Paris Saint-Germain rather than heading to Real Madrid this summer, it didn't sit well with supporters and some media members in Spain. 
The 23-year-old was subject to various criticisms from the Spanish press since Real Madrid isn't a club that's not used to being told no when presented the opportunity to join them. 
In an interview with Marca, PSG President Nasser Al-Khelaifi wanted to clarify some misconceptions. One of them was that Mbappe chose money over his dream to play at the Santiago Bernabéu Stadium. 
Al-Khelaifi stated that Mbappe didn't extend his contract with PSG for money; the club chief even admitted that Real Madrid presented a better offer than them financially. 
He added that for Mbappe, the most important thing was the project and representing his city and country. Furthermore, Al-Khelaifi said that the criticisms of the PSG forward aren't fair.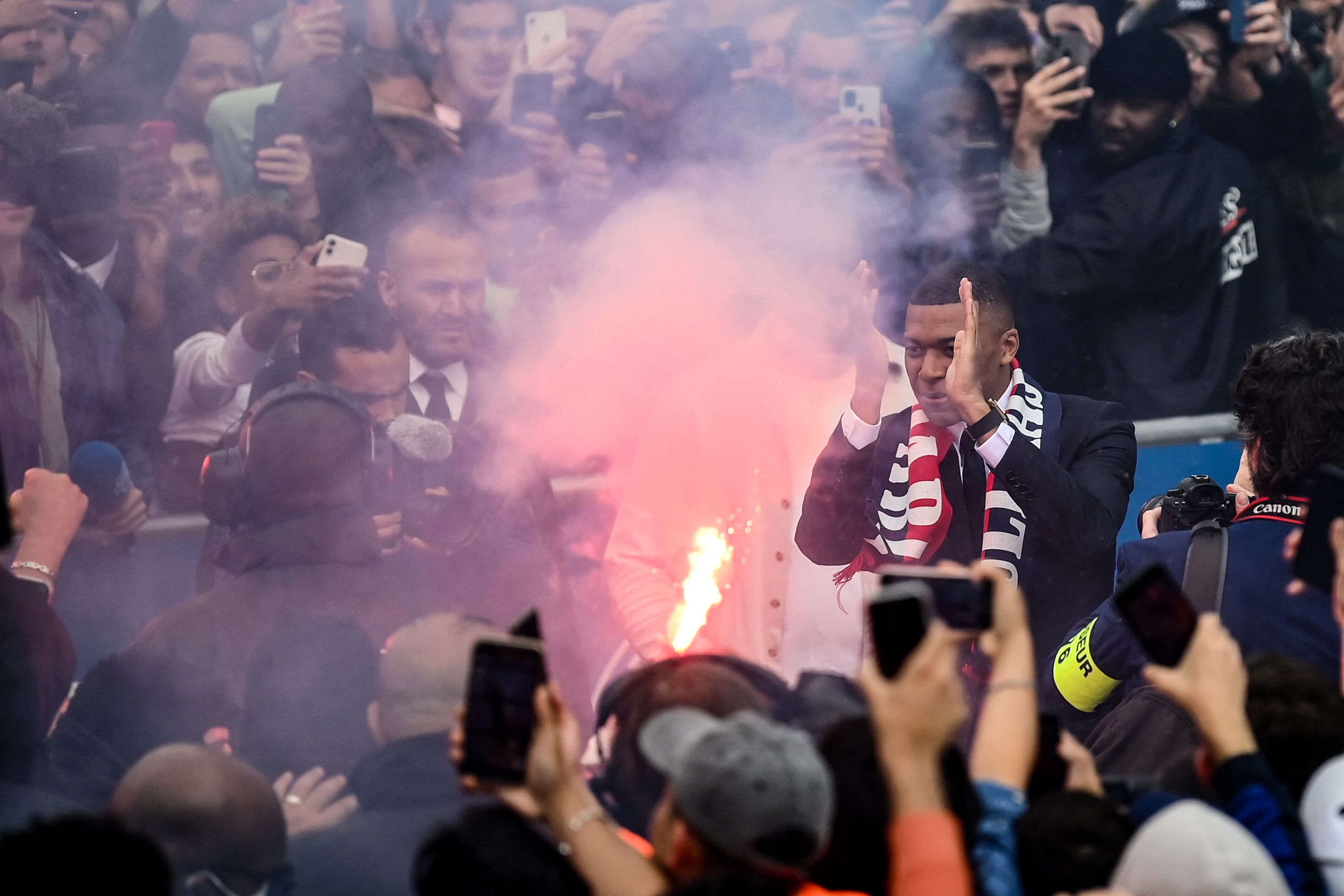 "I have great respect for Real Madrid as a club, it's a great club, but Kylian has never decided to renew for the money; that's the first thing. Madrid's offer was better than ours. He is our player, and he had other clubs in England besides Madrid, but he has chosen PSG, and we have not spoken with him or with his family about his money until the last moment," Al-Khelaifi said. 
"Kylian was above all interested in the project, football, and sports. He is Parisian, he is French, and he wanted to stay here to represent his city and his country, his club, and what has been said about him is not fair. For them, money is not the most important thing, they want to win, and they want a sports project."
Mbappe's decision to stay has brought change to the Ligue 1 champions, who are now prioritizing sport over marketing. Luis Campos has come in as a sporting advisor, and Christophe Galtier appears to be on the verge of being their next manager.