Real Madrid President Florentino Perez recently spoke with El Chriniguito about the behind-the-scenes details that resulted in Kylian Mbappe opting to remain with Paris Saint-Germain and extend his contract until 2025. 
Perez stated that the 23-year-old changed his mind ten days before extending his deal with the Ligue 1 champions. Furthermore, the club president added that the Mbappe informing him of his decision wasn't the Mbappe he wanted at Real Madrid. 
In an interview with Marca, PSG President Nasser Al-Khelaifi addressed the remarks made by Perez and added that Mbappe was never serious about heading to Real Madrid, considering he has known for 18 months the 23-year-old would extend his contract.
"I don't know what Madrid says if it's been days or months. I have known for 18 months that Mbappé wanted to stay, and she said it whenever they asked me. He heard that in Madrid; they said that he wanted to play in Madrid, but it was not true," Al-Khelaifi said. 
"We are now talking about Madrid's latest offer, but in the summer, they made an offer of 170 and 180 million. Which means that Madrid's offer plus his salary was already better than ours, like the one now."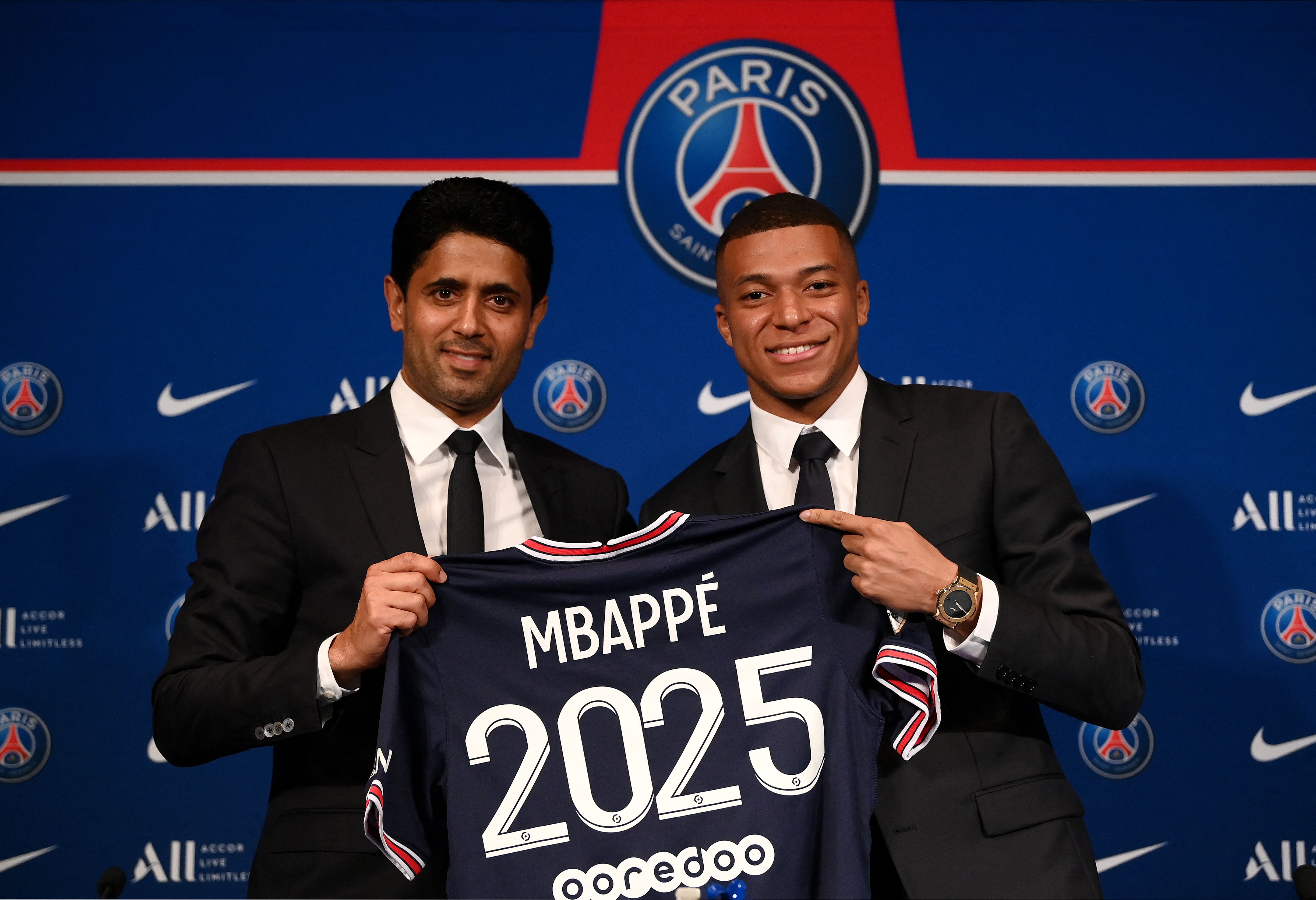 Al-Khelaifi adds that the confidence in knowing that Mbappe would remain with the French giants is why he rejected Real Madrid's significant offer to sell the France international last summer. 
"I turned down 180, and they told me I was crazy, people I trusted because you could go for free, but I did it because I was sure that Kylian was going to stay because I know him and his family well," Al-Khelaifi concluded. 
"I know what he wants. Kylian is very serious, professional, and what he wants to win and play; he doesn't care about money. I understand that Madrid is disappointed, but it's not fair to say that about Mbappe."
Mbappe staying has brought change to PSG as they're now focusing on the sporting aspect rather than the marketing side. Luis Campos has come in to serve as an advisor to help construct the squad, and it will be interesting to see how this all plays out over the next three years.