During Paris Saint-Germain's 2021 UEFA Champions League Round of 16 matchup against FC Barcelona, there was an incident in which midfielder Leandro Paredes got into a heated confrontation with Lionel Messi. 
Months later, the two would be teammates when Messi signed with the capital club after his surprise exit from the Spanish club. Marca relayed Paredes' remarks, recalling what went on during the exchange with his Argentina teammate. 
"He got angry because I had made a comment towards my colleagues and he listened to me, and he got hot. He was hot. He screwed me up, bad. I wanted to kill myself, I wanted to leave to my house," Paredes said. 
Paredes then stated that he was hesitant when the two were on the Argentina national team for the Copa America and wondered if Messi would recall the exchange between the two. However, to his surprise, the PSG midfielder stated that the former Barcelona star acted as if nothing had happened.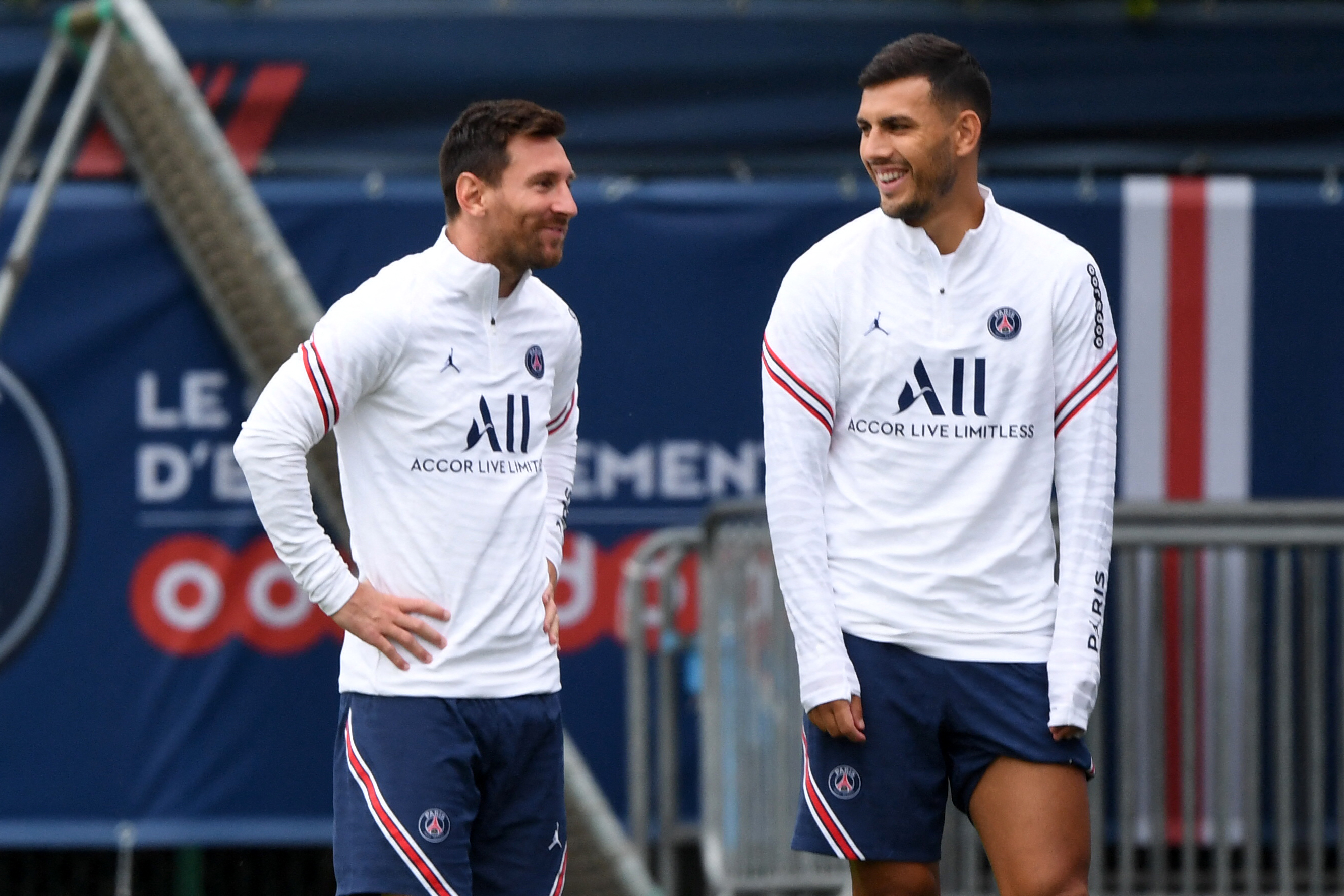 "I saw him in the National Team and he acted as if nothing had happened. He showed me what he is as a person. The relationship continued as it came. Now, when the conversation comes out, We talked and laughed, but it was really hot. He wanted to kill me," Paredes said. 
Furthermore, the 27-year-old expressed how the two have become closer since Messi arrived in the French capital last summer. Paredes states how the Argentines on the squad had a good relationship this past season. 
"We have a group among the Argentines. We have stickers, there is everything. I have Leo, and I send them to him. He laughs. I speak with stickers. Fide also uses them a lot, but I'm the heaviest," Paredes concluded.