Argentinian coach Mauricio Pochettino is on the verge of parting company from PSG by mutual consent. The 50-year-old's position appeared to be in jeopardy at the end of a grueling 2021/22 campaign. Although PSG bagged a record tenth Ligue 1 title last term, Pochettino was unable to achieve what the club's big-spending Qatari owners have long since craved – win that elusive Champions League trophy. Pochettino now has his eyes firmly set on a return to the Premier League.
Reports suggest that the PSG hierarchy was quietly hoping Pochettino would be tempted out of the PSG hot seat by the Manchester United vacancy, which would have prevented them from having to pay off the former Southampton and Tottenham supremo, who posted a cryptic message on Instagram at the height of the speculation. Nevertheless, when Erik ten Hag was named the new United boss, PSG accepted they must pay off Pochettino to turn the page on another underwhelming chapter under the ownership of Qatar Sports Investments.
What factors culminated in Pochettino's downfall in the French capital? Below, we consider the four main reasons why the Argentine struggled to win over players and fans alike.
Poor Win Percentage
Pochettino's record is not on the right side of PSG's history. Since taking the reins, the Argentine has overseen a win percentage that's poorer than the last three of his predecessors – Laurent Blanc, Unai Emery, and Thomas Tuchel. He leaves Paris with a win rate of 67.1%. Ordinarily, this would be seen as hugely impressive in many other European leagues, but such is PSG's domestic dominance that only winning a shade over two-thirds of their competitive games is not good enough.
Especially when Unai Emery presided over a win rate of 76.3% and was promptly dumped in favor of Tuchel in May 2018.
Under Pochettino, PSG was by no means at their free-flowing, attacking best either. They averaged just 2.16 goals per game, once again lower than Emery (2.74), Tuchel (2.66), and Blanc (2.26).
Porous Backline
Alongside Pochettino's inability to get Neymar Jr., Lionel Messi, and Kylian Mbappé collectively firing, his team was increasingly leaky at the back too. They averaged 0.91 goals conceded per game, which is once again higher than Tuchel (0.81), Emery (0.81), and Blanc (0.73). Combine a blunted attack with a less than dependable rearguard and it's easier to see why fans and owners alike were twitchy about Pochettino's shortcomings.
An Inability to Mould Individual Superstars Into a Cohesive Unit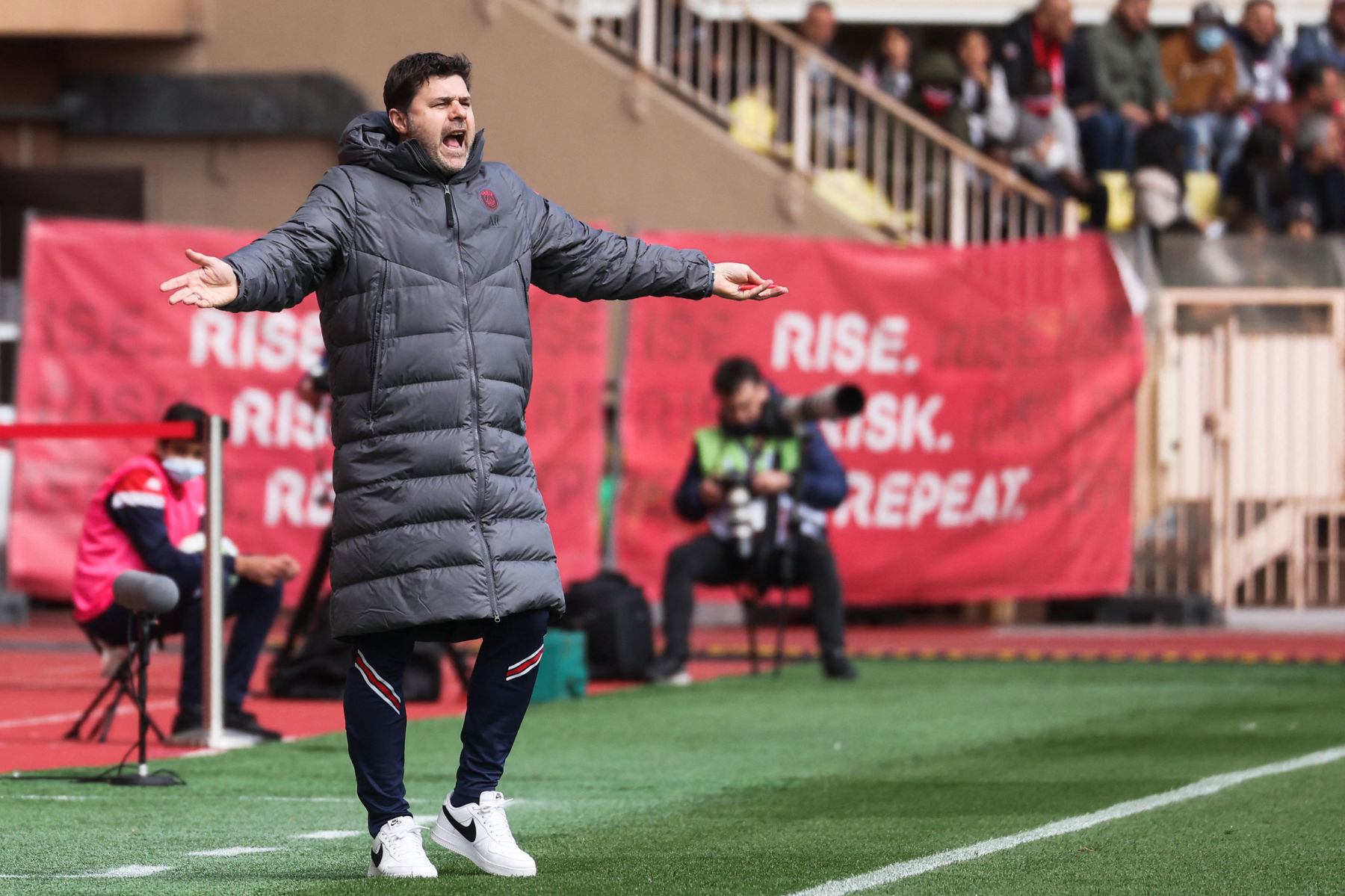 Pochettino arrived in the French capital with a bright reputation. He'd taken Tottenham to an unprecedented Champions League final in 2019, falling at the final hurdle to English rivals Liverpool. The Argentine had proven he could mold a team of individuals into a cohesive, winning unit in continental competition.
The reality is that PSG has been at the top of the football odds charts in the Champions League outright winner market for multiple seasons now. The pressure on PSG to win their first major European trophy is immense. Pochettino – and his senior stars – failed to live up to those expectations when it mattered most.
Going Backwards in the Champions League
Under Thomas Tuchel, PSG came within touching distance of their first Champions League trophy. In the summer of 2020, PSG and Tuchel faced off with German giant Bayern Munich for Europe's biggest prize in club football. However, former PSG forward Kingsley Coman returned to haunt his old employers to score the only goal in the game and gift Bayern another European title.
Tuchel paid a heavy price for the loss, with the German moving on to pastures new at Stamford Bridge, with Pochettino the man head-hunted to go one better in 2021/22. However, the writing was on the wall for the Argentine from the moment that PSG was dumped out of last season's Champions League at the quarter-final stage. Although they were soundly beaten by eventual winners Real Madrid, this is no consolation to their expectant owners that have forked out hundreds of millions of euros in search of continental success.
The reality is that when so much money is involved, clubs have no time to give their managers to build sustainable success. However, there will come a time when the PSG hierarchy must put their faith firmly in one manager to mould a team in their own style. Overnight success is rare and many will hope that the penny has finally dropped.