When Kylian Mbappe opted to extend his contract Paris Saint-Germain Real Madrid wasn't the only loser in that sweepstakes. La Liga were hoping the 23-year-old would arrive to be the next face of the Spanish league.
However, when that didn't happen, La Liga president Javier Tebas attacked Paris Saint-Germain through the media and reportedly plotted legal action against the capital club.  
Nonetheless, despite PSG ignoring Tebas' antics, Ligue de Football Professionnelle president Vincent Labrune decided to hit back at Tebas for how he's handling the Mbappe extension. 
"Your attacks on Ligue 1 and one of our clubs, Paris Saint-Germain, and one of our players, Kylian Mbappé, are based on your own interpretation of financial unsustainability and competitive imbalance, which you repeatedly assign to Ligue 1 and any of our clubs," Labrune said to RMC Sport (via Paris Fans)
Labrune went on to call out for how Tebas has gone after Mbappe for his decision to remain with his hometown club rather than venturing abroad and joining Real Madrid. 
"Today, your disrespectful bashing seems to be directed at Kylian Mbappé, who is widely recognized as one of the best players in the world and who simply did not join your league, by choice, despite a similar offer," Labrune said.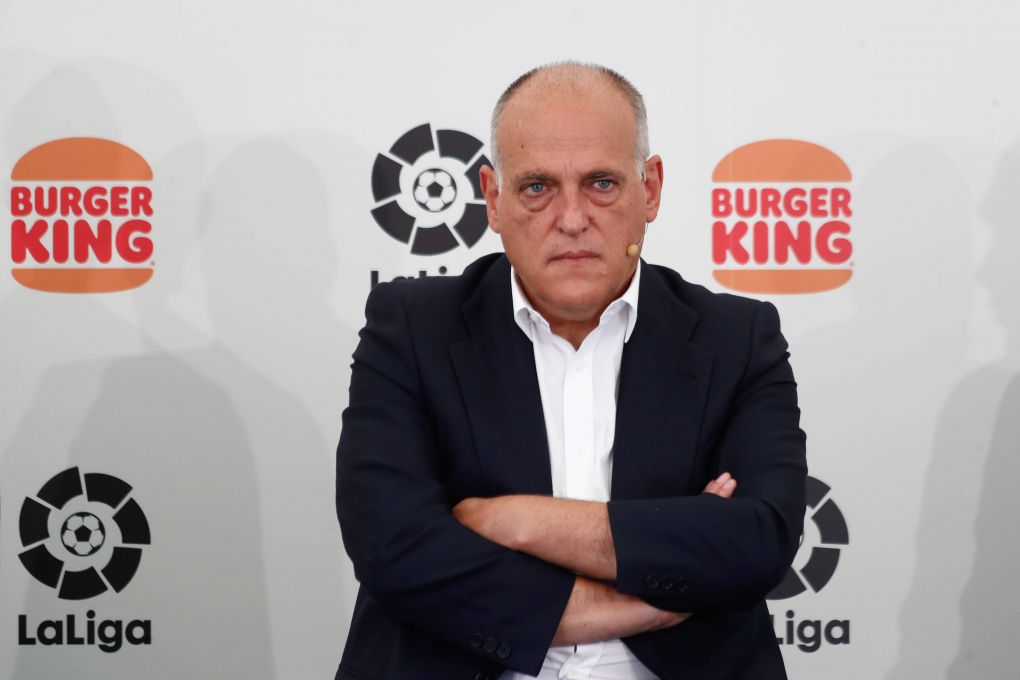 "Unlike you, Ligue 1 welcomes and promotes players from our league and across Europe – including those from your league. Someone in your various functions would be well advised to do the same."
Tebas is feeling the anger of rejection, knowing that after Neymar Jr., Cristiano Ronaldo, and Lionel Messi left his league, there's no marketable player for the casual fan and potential business partners.
Mbappe stayed at PSG, and Erling Haaland is heading to Manchester City, so the next generation of big stars are playing outside of Spain and can't handle it.