La Liga president Javier Tebas isn't planning to drop his complaint against Paris Saint-Germain following the capital club inking Kylian Mbappe to a contract extension. With the 23-year-old staying in Ligue 1, the outcome wasn't one the league executive saw coming.
Tebas was banking on Mbappe being the next face for La Liga, but his plans were spoiled when the France international remained with the French giants. As a result, he had no star player to market to the casual fan.
In an interview with EP Deportes (via COPE), Tebas stated that he's proceeding with the complaint against PSG. The president adds that the Ligue 1 side has lost more money than Real Madrid and FC Barcelona, so he's asking how is it possible they can extend Mbappe and pay his wages.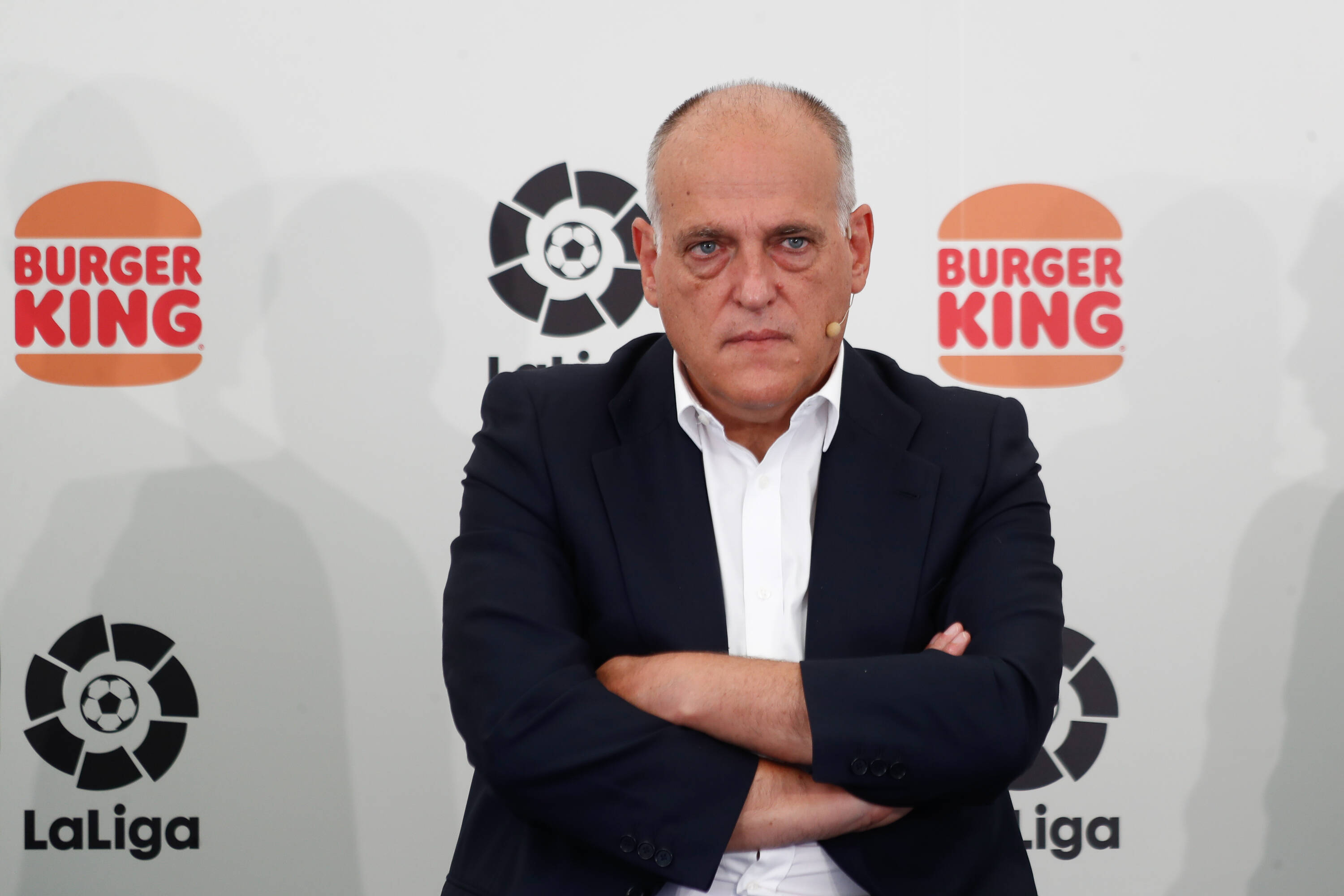 "The complaint against PSG is not posturing," Tebas said. "With more losses than Madrid or Barça, they renew Mbappé with amounts that… It is impossible if there is no cheating on sponsorships or capital contributions at a level higher than that established by UEFA."
After years of having Neymar Jr., Lionel Messi, and Cristiano Ronaldo, Tebas has none. This summer will see two of the next generational players decidedagainst heading to La Liga, as Mbappe and Erling Haaland are now not playing in Spain.