Paris Saint-Germain has seen Lionel Messi, Neymar Jr., and Kylian Mbappé finally begin clicking and putting the offensive production that many expected this season when the Argentine arrived this past summer. 
Over the past couple of games, the Ligue 1 side has scored 11 goals against FC Lorient and Clermont Foot. During a segment on Prime Video Sport France (via Canal Supporters), pundit Thierry Henry discussed how the trio finally clicks with their chemistry.
"We had already had a taste against Lorient (5-1); then there is Clermont. Three assists from Leo (Messi), three goals from Neymar, and three goals from Kylian (Mbappé). Cheer. We've been waiting to see this from the start, but they haven't always been there at the same time," Henry said.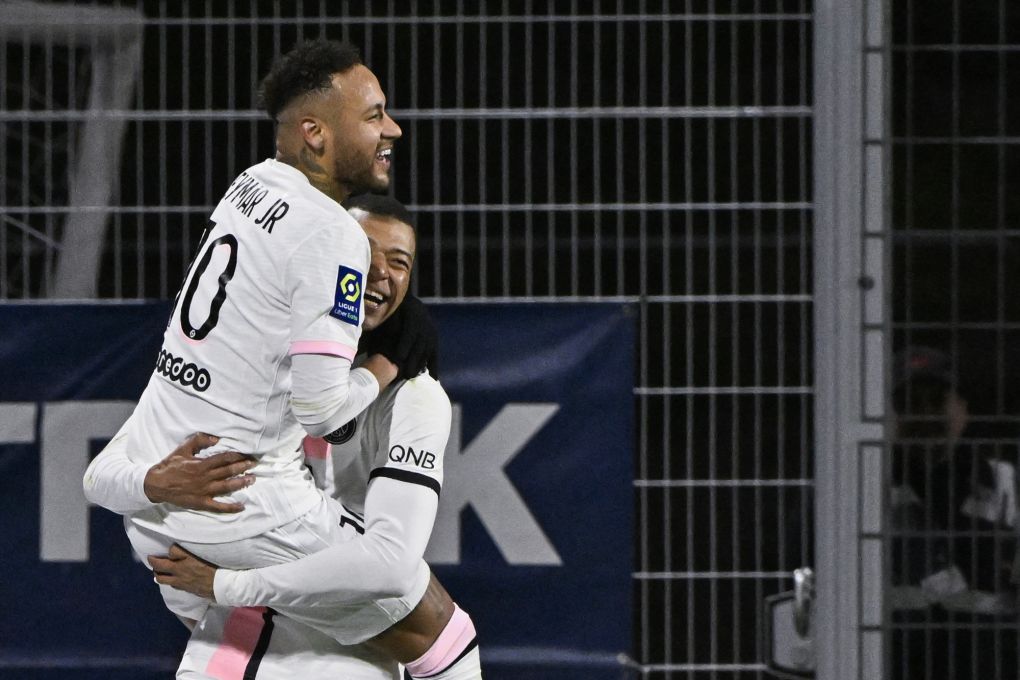 "Neymar was injured (between the end of November and mid-February). The 14th time they've lined up together? Yes, but it's 14 matches out of how many. It's not huge, and then Neymar came back not so long ago anyway."
However, he states that it's a little disappointing that the three players are clicking when it's too late, considering they're out of the UEFA Champions League and even eliminated from the Coupe de France. 
"Now Kylian said it himself. It's never late, huh… but it's a bit late all the same," Henry concluded.
It's a tease to see the offense playing like this since PSG needed this offensive output throughout the season. Furthermore, if Mbappé departs, many will think about what could have been if the trio had gone an entire season where they understood each other and were fit.