After Paris Saint-Germain crashed out of the UEFA Champions League in the Round of 16 against Real Madrid, there was plenty of outrage calling for the jobs of manager Mauricio Pochettino, sporting director Leonardo, and even president Nasser Al-Khelaifi. 
The season has proceeded with no one losing their job despite the reports linking several managers and directors to the positions in the French capital. Nonetheless, don't expect any moves to happen this month.
According to Gilbert Brisbois, who stated on After Foot RMC (via Canal Supporters), no movement will occur due to several decisions being in Qatar for Ramadan. The journalist points out that it won't be until early May when there's any discussion of what will happen for next season.
"At PSG, we let it be known that during the Ramadan period, the decision-makers, including Nasser al-Khelaïfi, are in Qatar, so nothing will change before the beginning of May," Brisbois said.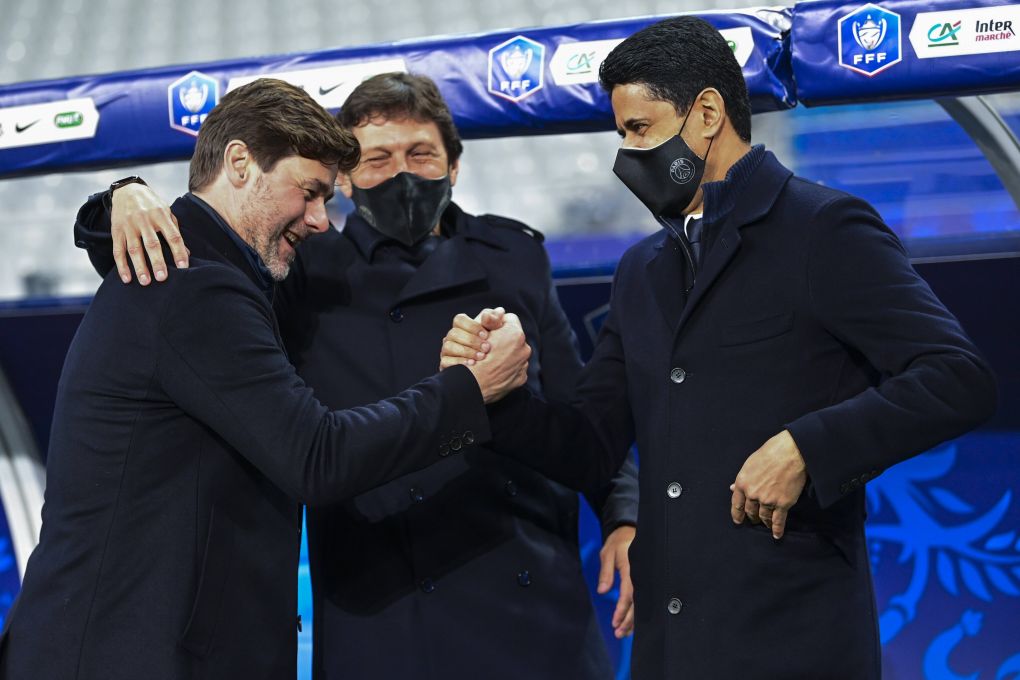 Leonardo's inability to sell off players, address the midfield, and connect with a manager who can get the most out of the PSG squad makes it difficult for him to continue. However, if the Brazilian remains, it won't be a sight of good news for the majority of supporters.
Meanwhile, it's only a matter of time before Pochettino departs since he's also connected to the Manchester United job. As a result, the Argentine tactician could have a landing sport if he is sacked. 
Furthermore, there's also the reported news regarding the possibility of Kylian Mbappé signing an extension with the Ligue 1 side, so that will also have to be on hold.