When Paris Saint-Germain was heading into the second half against Real Madrid in the second leg of their UEFA Champions League at the Santiago Bernabéu Stadium, they had one foot in the quarterfinal.
However, the capital club would crumble under pressure in the second half, conceding a hat-trick to Karim Benzema. In an interview with Téléfoot (via Canal Supporters), right-back Achraf Hakimi spoke about his emotions over the elimination. 
The 23-year-old stated that once the Champions League fixtures returned following the international break, it began to sink in that their season in the competition was over. 
"Honestly, it's hard to digest. Also, in recent days, seeing the Champions League matches and realizing that we are eliminated," Hakimi said.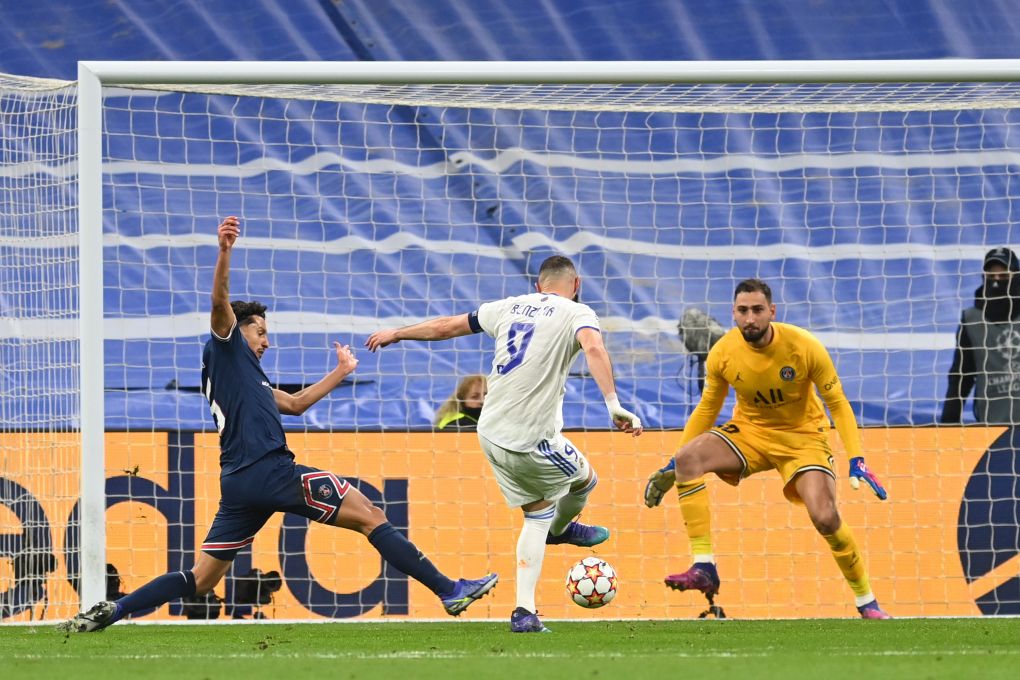 "We had qualities. We were not far from passing. The truth is, I can't explain it to myself. Even today, when I think about it, I don't understand how we could have been eliminated and in this way."
Since the elimination, the PSG ultras have expressed their displeasure about how the capital club went out in a humiliating fashion, which has become a trend for them since 2017. The supporters have booed and voiced their displeasure and called for change, and it's something Hakimi understands. 
"It's a bit hard for me, and I understand the fans who are sad and upset because we are too. In football, the little details make the difference. These small details will have to be corrected to go as far as possible next year. This is what will make you a champion one day," Hakimi said. 
It will be interesting to see what PSG can do this summer to get back to the Champions League final.