When Achraf Hakimi arrived this past summer from Inter Milan, one of the first players he struck up a close friendship with was forward Kylian Mbappé, which isn't surprising considering both players are the same age.
In an interview with Téléfoot (via Canal Supporters), Hakimi detailed his relationship with the France international, and it's his teammate who is encouraging the right-back to speak French. The 23-year-old adds that it's also Mbappé who has helped him work on speaking the language.
"I speak a little French with Kylian. He helped me a lot. I'm starting to speak French better," Hakimi said. 
Hakimi also details how the friendship between him and Mbappé occurred, stating that it all came naturally due to their age and character allowed them to click right off the bat. The Morrocco international also added that he's hopeful that Mbappé extends his contract and doesn't depart for Real Madrid. 
"It was spontaneous from the day I arrived. When you meet someone like him, your age, with the same personality, the same character…. We are two kids; everything is fluent. It's natural. In the field? It's easy to play with a player like that, to give him the ball knowing he's going to make the difference, that he can score one, two, or three goals and decide the fate of a game the way he does," Hakimi said.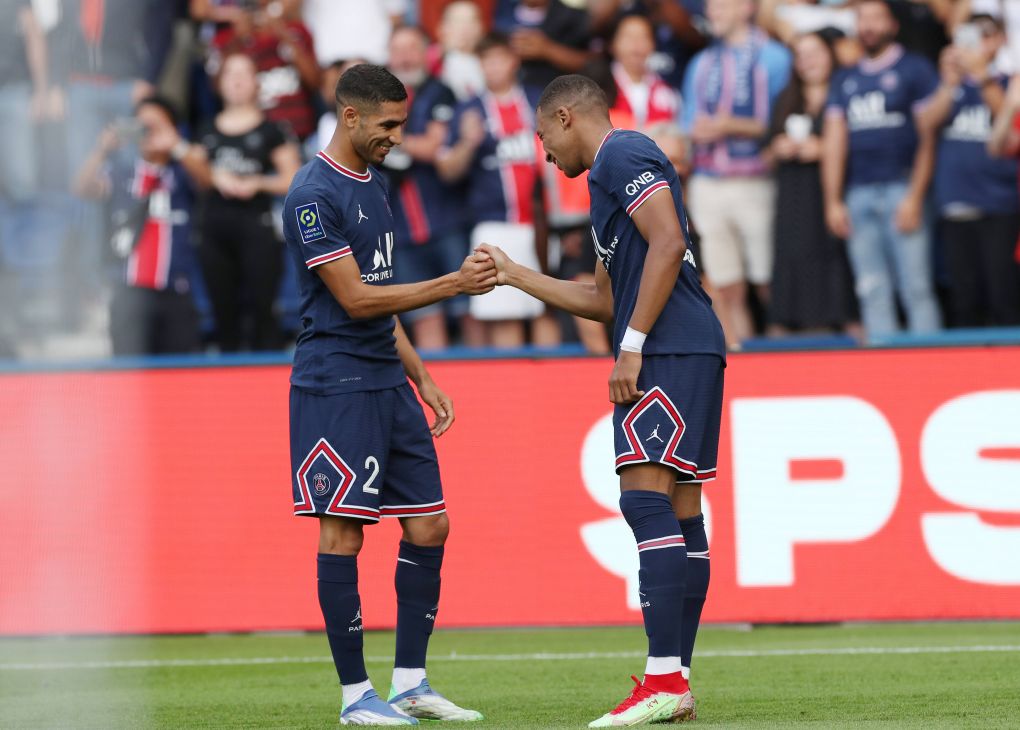 "This season. It is a pleasure to have [Mbappé] by my side. He is one of the best players in the world and above all he is my friend. I want him to stay here so that we can enjoy ourselves. Do I tell him? Yes, he knows it. Above all, I wish him the best. He will decide what he thinks is best for his career, and I will support him."
Hakimi has made 34 appearances in his first year with the French giants this season, scoring three goals and recording five assists. The former Inter Milan man will be the right-back heading into the future as he's locked up until 2026.