While there's plenty of focus on what Kylian Mbappé will do with his future when his contract with Paris Saint-Germain expires in June, the other story that will dominate summer headlines is what Erling Haaland plans to play next season. 
According to the Spanish media outlet Cadena Ser, the future of Erling Haaland could be playing out this week. 
Borussia Dortmund will be traveling to Glasgow, Scotland, and if they're eliminated from the UEFA Europa League, Haaland and his agent, Mino Raiola, will meet to discuss his future. 
The Spanish media outlet adds that the 21-year-old has received six offers: one extension from Borussia Dortmund, which he would not consider, one from Bayern Munich, one from PSG, one from FC Barcelona, ​​​​one from Real Madrid and one from Manchester City.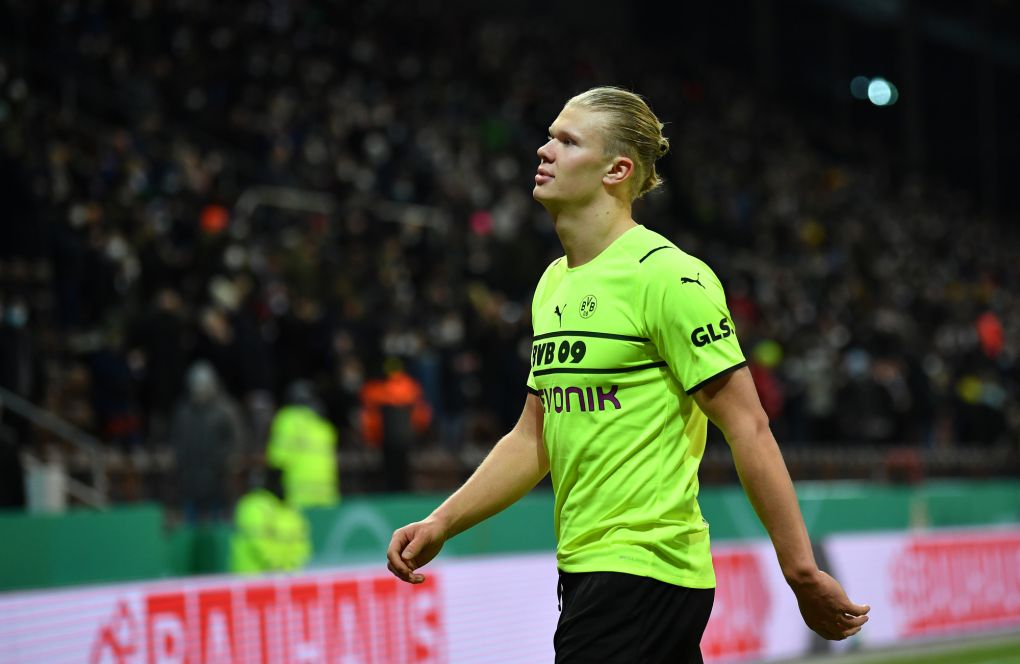 The Premier League club remains the favorite to land the Norway international. PSG's pursuit is tied with their ability to hold onto Kylian Mbappé. Meanwhile, Real Madrid believes they can still convince Erling Haaland to join them. 
Cadena Ser adds that Los Blancos have set two conditions for Haaland to arrive at the Santiago Bernabéu Stadium. First, they want the striker to stay one more year in Dortmund. Real Madrid has placed a priority on pursuing Mbappé this summer.
As a result, going after the two players in one window would be financially challenging. And if Haaland arrived during the next transfer window, the star would be Mbappé and not the Norwegian striker, so it would be interesting to see if that pushes him to the Premier League.