Mauro Icardi's tenure with Paris Saint-Germain hasn't gone as planned. The 29-year-old was supposed to be the long-term replacement for Edinson Cavani; nonetheless, after three seasons in the French capital, it didn't materialize itself. 
Over the January transfer window, Icardi was rumored to be on the move, but a deal for him didn't occur. However, it won't stop the capital club from finding another suitor in the summertime. According to CalcioMercato (via Foot Mercato), there are three options in Serie A for Icardi. 
With Juventus ruled out following the arrival of Dušan Vlahović last month, AC Milan is exploring the Icardi option to rejuvenate an offensive attack with an average age of 37-years-old.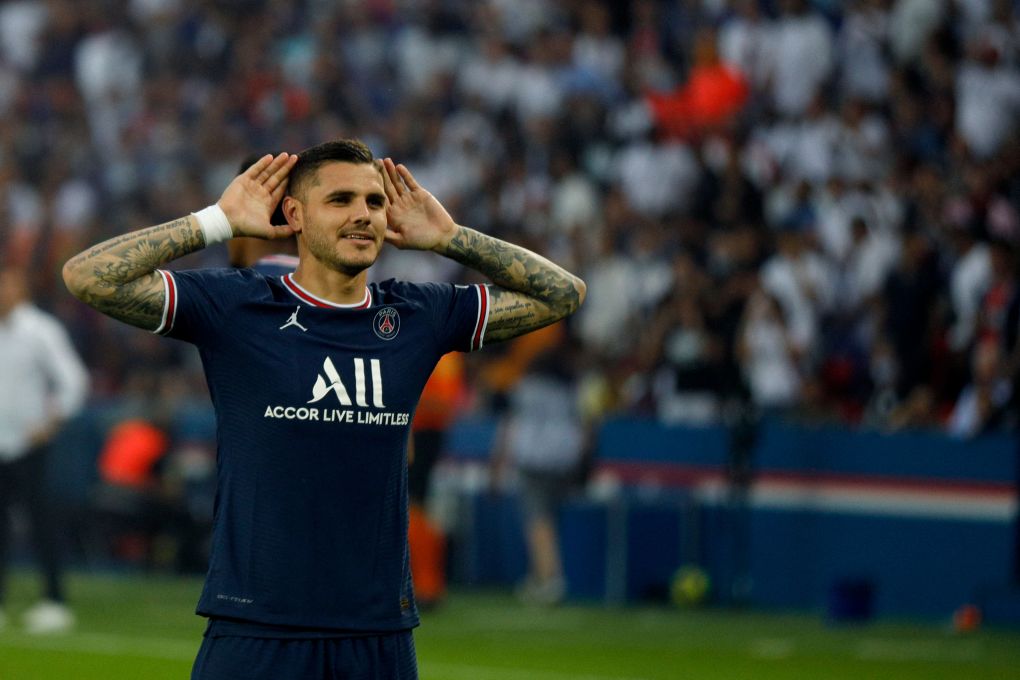 Aside from AC Milan, there's also Napoli and AS Roma, who would see the former Inter Milan captain as a level alternative to their starting forwards. The main sticking point that prevents Icardi from leaving is his high salary which exceeds €10 million per year. 
Nonetheless, PSG needs to do everything in its power to move on from the Argentine striker.