When Marquinhos arrived to Paris Saint-Germain in 2013, he was a teenager with braces, and many wondered if the Brazil international would live up to the €31.4-million. 
The 27-year-old recently spoke with Téléfoot (via Culture PSG) about how former PSG captain Thiago Silva played a significant role in his development and career. 
"Thiago showed me the way. He was one of the best defenders in the world, and he still is today. Me, I'm at my best level since I started my career. I'm at my best," Marquinhos said.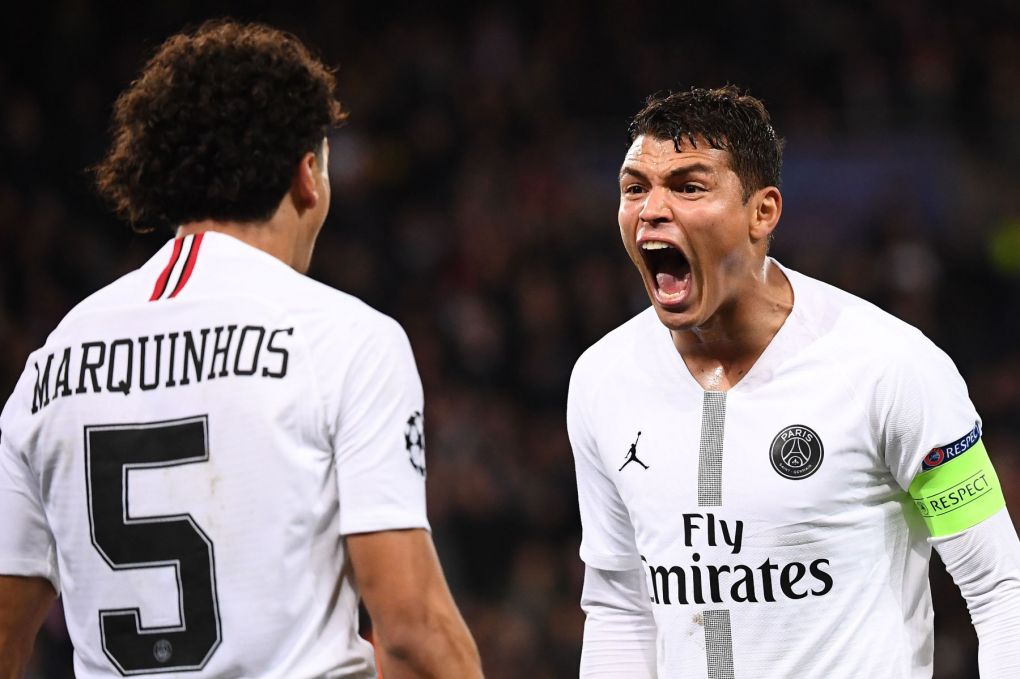 Silva left in 2020 following the capital club's UEFA Champions League final loss to FC Bayern Munich. The Brazil international would sign with Chelsea FC and win the European competition with the Premier League club the following season.
Despite the age, Silva has shown he has plenty of gas left in the tank, which is why so many still feel his departure from the capital club. PSG was banking on Presnel Kimpembe to fill the role left behind by Silva. 
The France international has remained inconsistent, so they decided to bring in Sergio Ramos to fill that role left behind by the Brazilian, but thus far, that move hasn't worked out.