Eden Hazard's time with Real Madrid hasn't gone as planned. The 31-year-old has been considered a flop since arriving from Chelsea in 2019, only making 59 appearances for the Spanish club. 
Hazard has two more years on his contract, but Real Madrid could be looking to offload the player to get his wages off their book this coming summer. According to Belgian journalist Sacha Tavolieri (via Paris Fans), Hazard could be an option for Paris Saint-Germain. 
Furthermore, Tavolieri states that Hazard has already contacted PSG president Nasser Al-Khelaifi. The former Chelsea man is familiar with Ligue 1, having spent time with Lille OSC from 2007 to 2012.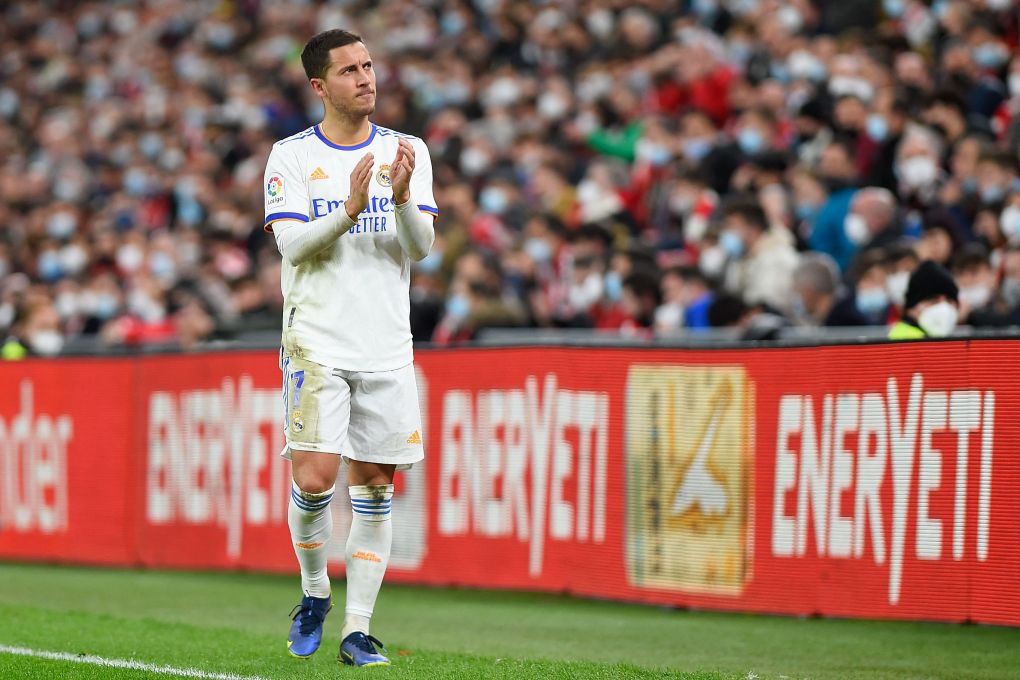 Les Parisiens will need some in the forward group considering players like Mauro Icardi, Kylian Mbappé, and Angel Di Maria could depart. Furthermore, Hazard needs to find a place to play and prepare for the World Cup later this year.
However, with the Belgium international's injury history, it wouldn't be wise to take a risk on Hazard after having gone through the situation with Sergio Ramos, who's only appeared in four matches this season.