Paris Saint-Germain forward Lionel Messi is six months into his tenure with the capital club. The 34-year-old uprooting his family after living for years in Barcelona when the La Liga side couldn't fit the Argentine's wages under the league's salary cap. 
Moving to a new country and city is a culture shock, but Le Parisien reports that Messi has adjusted well to his new life in Paris. 
The members of the PSG security service seem delighted to work with the Argentine forward, who would have asked to not benefit from any preferential treatment daily while making himself extremely available within the club.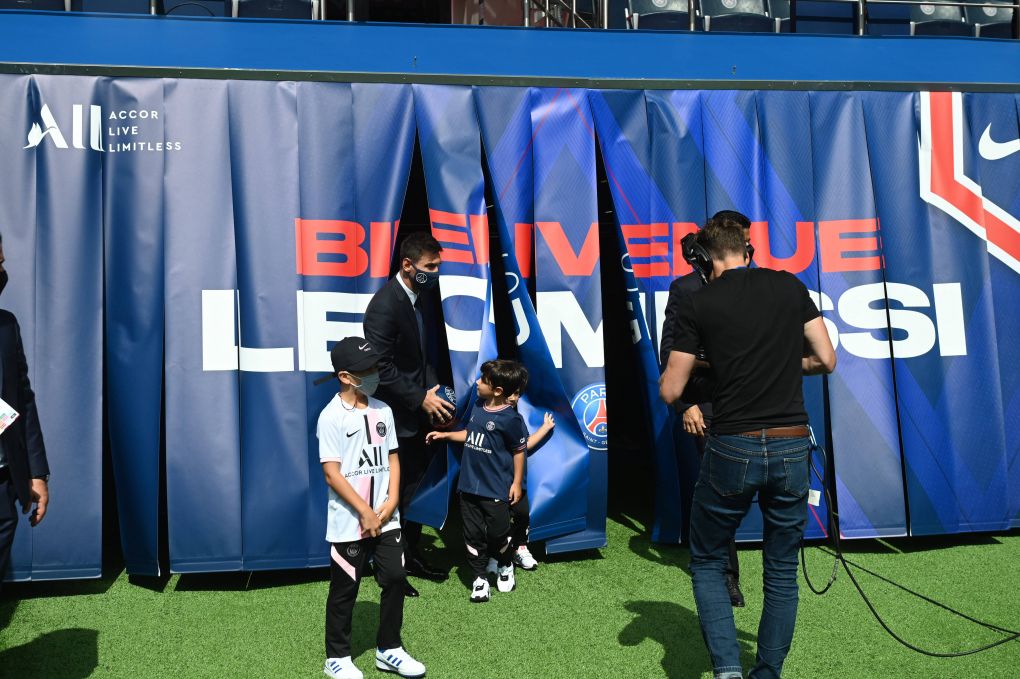 Away from the pitch and training grounds, some parents of students are also surprised to meet Messi when his children Thiago, Mateo, and Ciro leave school and see him try, in a joking tone, have a few exchanges in French.
Messi has adapted to his new life with simplicity and discretion, enjoying his family and teammates' support. The former Barcelona star has become accustomed to receiving his compatriots Angel Di Maria and Leandro Paredes and frequenting the restaurant owned by Marco Verratti.
Six months after his arrival in France, the Argentine enjoys his new "routine made up of training, family lunches and dinners, games with the children…" as one of his relatives indicates.