Paris Saint-Germain forward Lionel Messi was in Spain attending a birthday dinner of FC Barcelona manager Xavi. Despite being close with his ex-former teammates, a report from a Catalan television station reports Messi isn't on the best terms with Gerard Pique.
According to Esport3 (via RMC Sport), Messi has been at odds with Pique since the 34-year-old took a late pay cut last August, a few days after the Argentinian left for PSG. 
The report states that Pique decided to make this gesture too little too late, which didn't sit well with Messi. If the Spanish defender had done it earlier, it could have helped keep Messi at Barça.
Journalist Lluis Canut states that Messi keeps touch with from his long tenure at Barcelona are present at Xavi's dinner party like Xavi, Jordi Alba, and Sergio Busquets.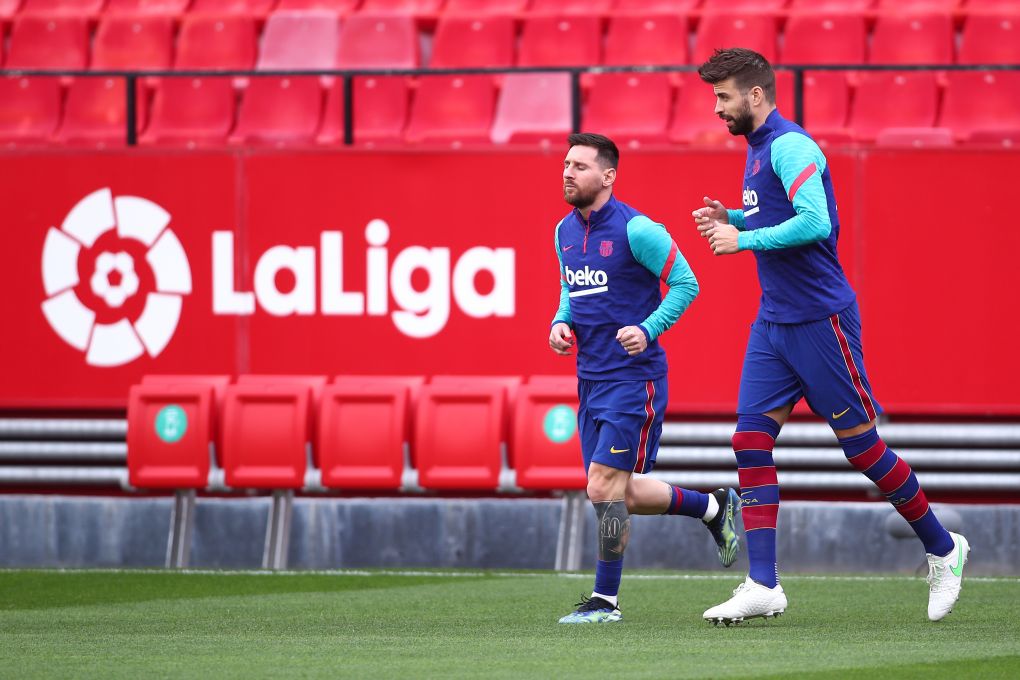 "The relationship deteriorated following the last renewal of Pique's contract with a drop in salary, he confides. It hurt Messi, and he felt disappointed," Canut said. 
"I wouldn't want to use the word betrayed, but yes, he felt cheated by Pique because he didn't do it until Messi left Barca and Messi interprets that this action should have been done before his departure to try to prevent his departure."
Messi and Pique had a good relationship, but the Pique-Shakira couple has not been invited to Argentinian family celebrations for a few years.