The UEFA Champions League Round of 16 is less than a month away from getting underway. Sixteen teams dream of reaching the final at the Krestovsky Stadium in Saint Petersburg, Russia. Two of the favorites are FC Bayern Munich and Paris Saint-Germain.
Over the past two years, the two clubs met in the 2020 final and 2021 quarterfinals of the competition. But, for defender Benjamin Pavard, the France international wants a meeting for the third time in three years against the Ligue 1 side. 
"I would sign for a Bayern-PSG final? Of course. As long as we are in the final, I sign directly. Paris is a great team with very great players. In Ligue 1, they are first; in the Champions League, they are also successful," Pavard told Téléfoot (via Canal Supporters).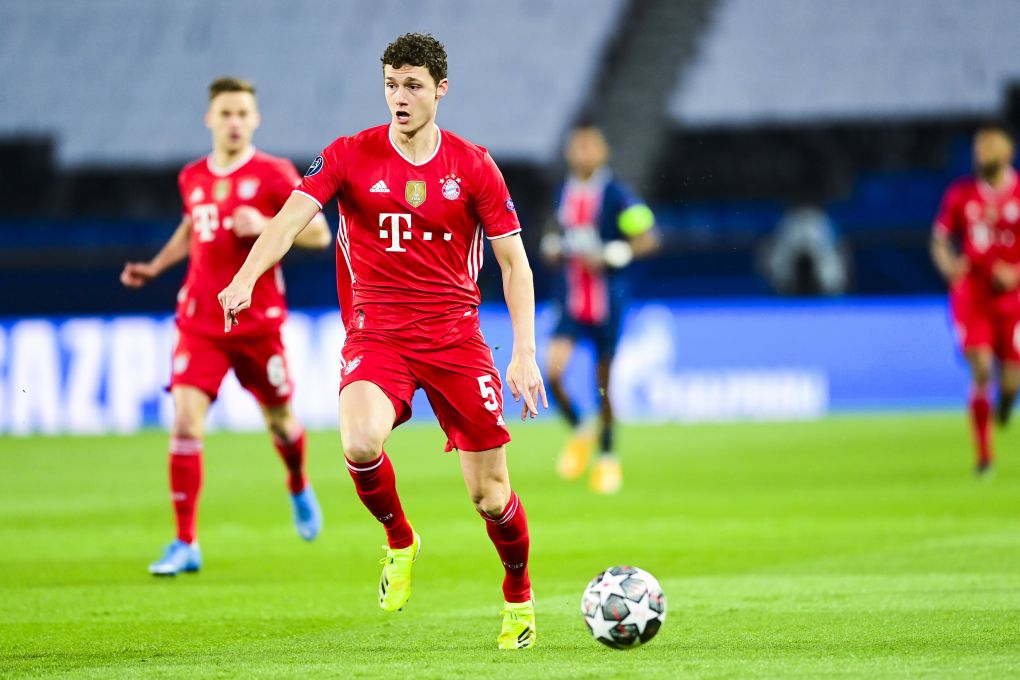 "They are among the favorites. There is no team that scares us. We are Bayern Munich; we are one of the best teams in the world. So we're not afraid of Paris, not afraid of Real, we're not afraid of any team."
PSG has the more difficult task of the two clubs, considering their Round of 16 opponent is Real Madrid. It's an even matchup, with either side having the chance to advance to the quarterfinals. Meanwhile, Bayern Munich has a favorable matchup against FC Red Bull Salzburg. 
The French giants will have to do the heavy lifting if there's to be a third matchup against the Bundesliga side, especially if it's to be in the final.