One of the first Paris Saint-Germain signings of the 2021 summer transfer window was Georginio Wijnaldum, who left Liverpool FC and spurned FC Barcelona to sign with the capital club. 
PSG brought in a player that has won the UEFA Champions League and Premier League while also serving time as captain on a few occasions. Nonetheless, the 31-year-old hasn't locked down a spot in the midfield, leading to criticism by pundits like Bruno Salomon. 
"Wijnaldum, we all stayed on what happened at the Euro. We had the eyes of love, saying to ourselves, if he does that to PSG, it will be great. We placed him in the middle right, left, center, in front of a false nine," Salomon said on La Chaîne L'Equipe (via Paris Fans).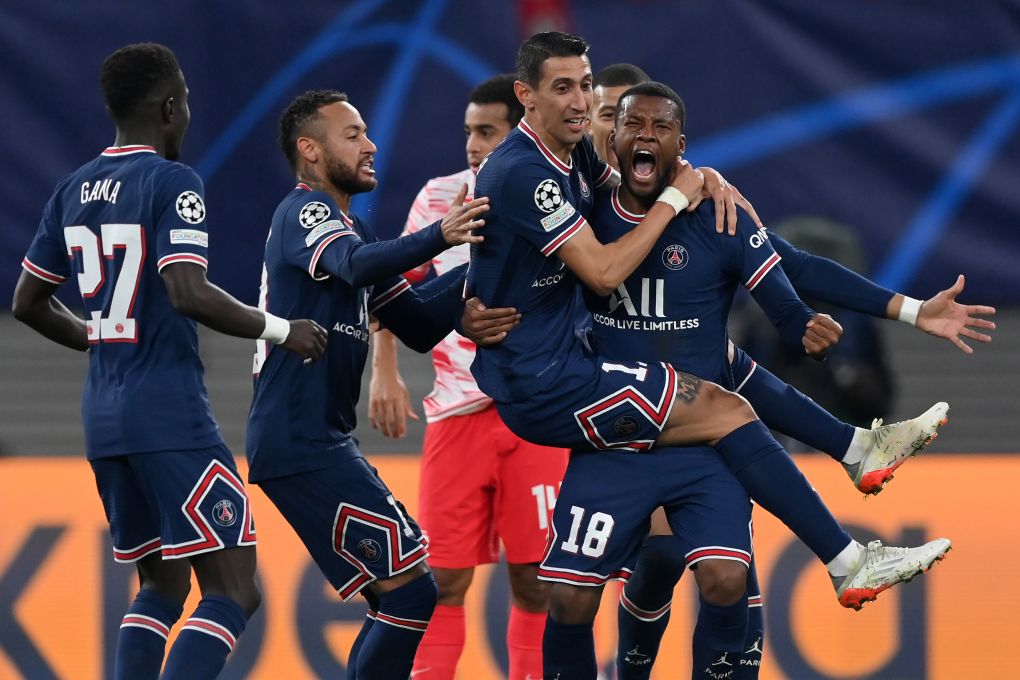 "It's been a disaster for Wijnaldum. We wait for him, and he brings nothing to Paris Saint-Germain. Finally, it is the big big disappointment. Messi is on the rise, not Wijnaldum.
In his first few months, the Ligue 1 side hasn't gotten what they expected from Wijnaldum. As a result, there are plenty of reports of a possible return to the Premier League, with Newcastle United reportedly interested in the Netherlands international.   
Over the next few weeks, there will be plenty of speculation about whether Wijnaldum sticks around in the French capital and help PSG in a Champions League run. Then there's the other option of Les Parisiens possibly cutting ties and letting him return to England.