Paris Saint-Germain forward Lionel Messi is a few months into his tenure with the capital club. The 34-year-old recently spoke in-depth on a variety of subjects with Spanish media outlet Marca.
One topic concerned being teammates with long-time rival Sergio Ramos, who Messi had countless battles against in their El Clasico matches. The 35-year-old captained Real Madrid for years while the Argentine forward wore the armband for Barcelona. 
This summer, Ramos left Real Madrid for PSG when his contract expired, and Messi would also find his way to the French capital. Nonetheless, the vision of having Ramos as a teammate did seem odd for Messi, but he stated that he's looking forward to playing alongside the Spain international. 
"Now nothing, but at first it was weird after so many years of rivalry, being the two captains of Barça and Madrid, after so many Classics played, so many fights we had on the pitch," Messi said.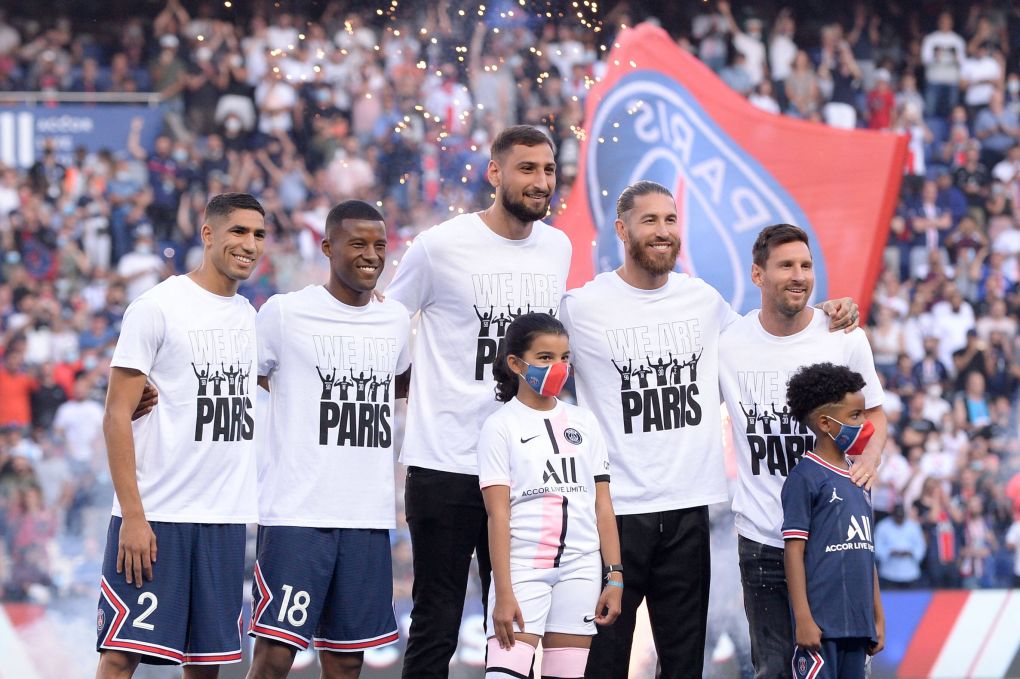 "But all that was left there inside, and we have always respected each other a lot, no matter how much we have been great rivals in those Classics. Having him as a partner today is a show. Little by little, he is joining us, and hopefully, he will play as quickly as possible because he will be a fundamental footballer to fight for the objectives."
Messi then elaborated on whether being Ramos' teammate is as he envisioned when he joined PSG in August. The Argentine forward added that he's had crossed paths on the pitch with the former Real Madrid captain, so there was an idea in his head regarding the type of teammate Ramos could be to him. 
"I already knew him. It is true that we had not had great talks, but we have crossed paths in the League for many years, and we had spoken more than once," Messi said.
"I already had an idea of ​​what it was like, [Ramos] had former teammates who had been with him in the Spanish team, so I already knew him. And now, when we have had more treatment here in Paris, I have seen that he is a great person."