After over a year away dealing with a severe injury, Paris Saint-Germain left-back Juan Bernat made his return to the pitch. The 28-year-old came on to a loud ovation when he entered the match against Angers SCO. 
Bernat would play 27 minutes for the capital club as they secured a 2-1 victory. Following the match, the Spain international spoke to the media, where Canal Supporters relayed the comments made by Bernat, who reflects on his return after a lengthy rehab. 
"Everything is a complicated injury. With complications, I went over the operating table three times. It took a lot of work, a lot of mental toughness, a lot of sacrifice. I got there; I'm very happy to be back with my teammates, with my team, to do what I love the most, playing football," Bernat said.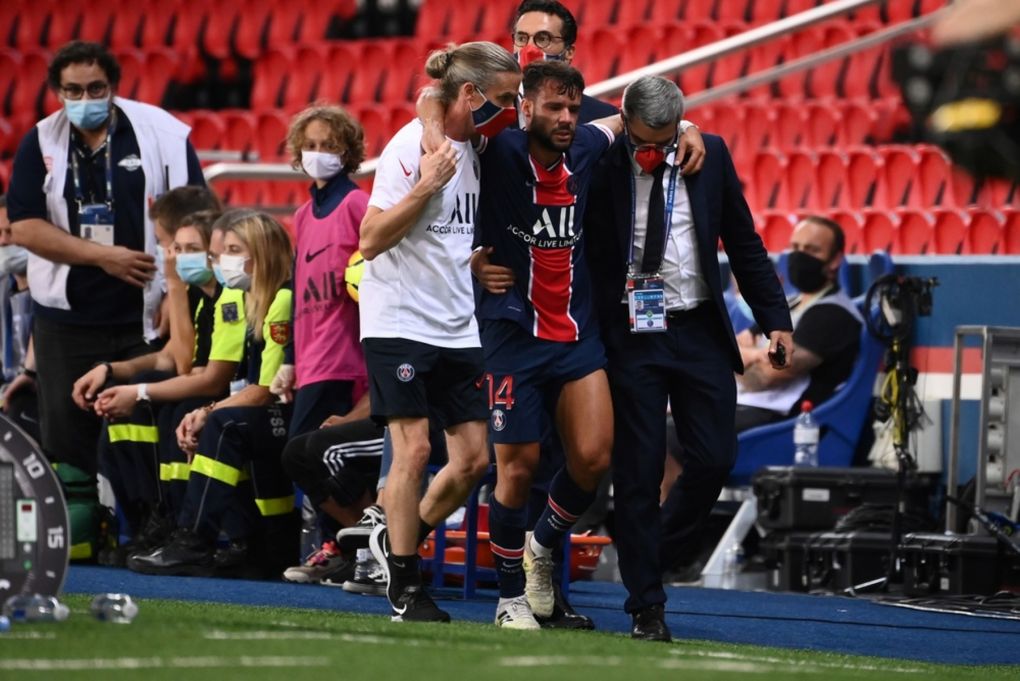 "The truth is that I was very happy to meet the public again, for their welcome. We lived many months without the public; I was very happy to hear the supporters chanting my name." 
Bernat also answered when he'd be ready to feature in all 90 minutes for a match following his return to the pitch.
"I don't know. I don't put pressure on myself; I keep working. It's my first game in a year; I'm missing the rhythm," Bernat said. "I don't know when I will be able to play more. I don't want to anticipate. Obviously, I can't play the whole game. But I hope as soon as possible. Because I want to help the team as much as possible."