La Liga president Javier Tebas took some time off from his criticism of Paris Saint-Germain, but now the league chief is back once again pointing out the finances of the capital club.
In an interview with L'Equipe, Tebas again stated that the Ligue 1 side isn't respecting the rules of Financial Fair Play. The French media outlet asked if this is indeed about the finances or does this stem that PSG has Lionel Messi and Neymar Jr., who were the stars in La Liga. 
"It's lying to yourself to think that. I criticize PSG because they don't generate the money to have the squad they have. This distorts competition in the economy of European football. It does not correspond to actual sponsorship. How can PSG explain to us that it has a squad of almost 600 million euros?" Tebas said.
"If he wins Ligue 1, he will not win more than €45-million. It's impossible. I invited [Nasser al-Khelaïfi] and [Vincent Labrune] to show them the figures we have and where the irregularities are. They did not answer me. They are quick to criticize me, not to answer me."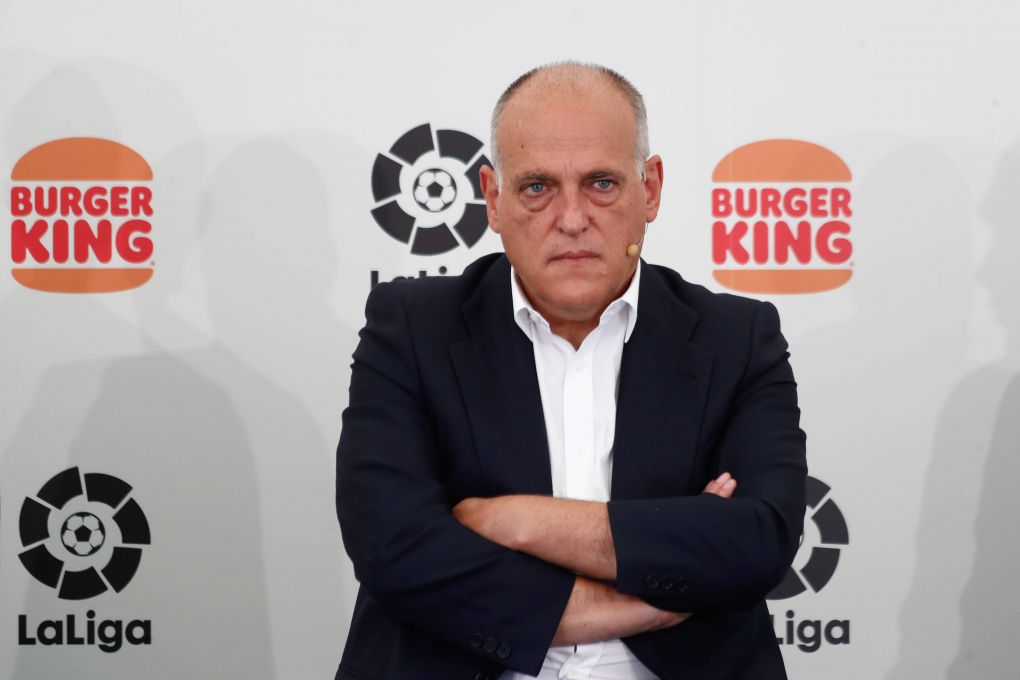 Tebas continued to double down on his comments and pointed out that the French giants' figures don't make sense. The 59-year-old compared PSG's finances to Manchester United's and added that this is hurting football. 
"I can show, with supporting figures, the cheating vis-à-vis financial fair play, which has not yet been changed. Before Messi, PSG had 40-percent more sponsorship than Manchester United," Tebas said.
"There is market value. That Messi and Neymar remain at PSG, I don't care. It's just that all of this hurts European football a lot. I am not the only one to say it."
It will be interesting to see if one day PSG does decide to sit down with Tebas to show the La Liga president that they are indeed financial fair play compliant, contrary to what he's stating in the media.