Paris Saint-Germain came away with a 2-1 victory over Olympique Lyonnais following a late goal from Mauro Icardi. The Argentine forward came on as a substitute and, in stoppage time, scored off a header with a pass from Kylian Mbappé. 
Following the victory, Icardi spoke to Amazon Prime Video Sports (via Canal Supporters) to discuss the goal and the win over Lyon. The first question the 28-year-old answered was over his reaction to scoring the game-winner. 
"You had to be there. The decision is taken per second. Of course, this is not easy, even if it seems to be. You had to be there and put your head to win the match," Icardi said.
PSG had scored the first goal of the match courtesy of a penalty goal; however, Lyon would find the equalizer, and it appeared as though the match would end up in a draw before Icardi's header. Amazon asked his thoughts on scoring that game-winner.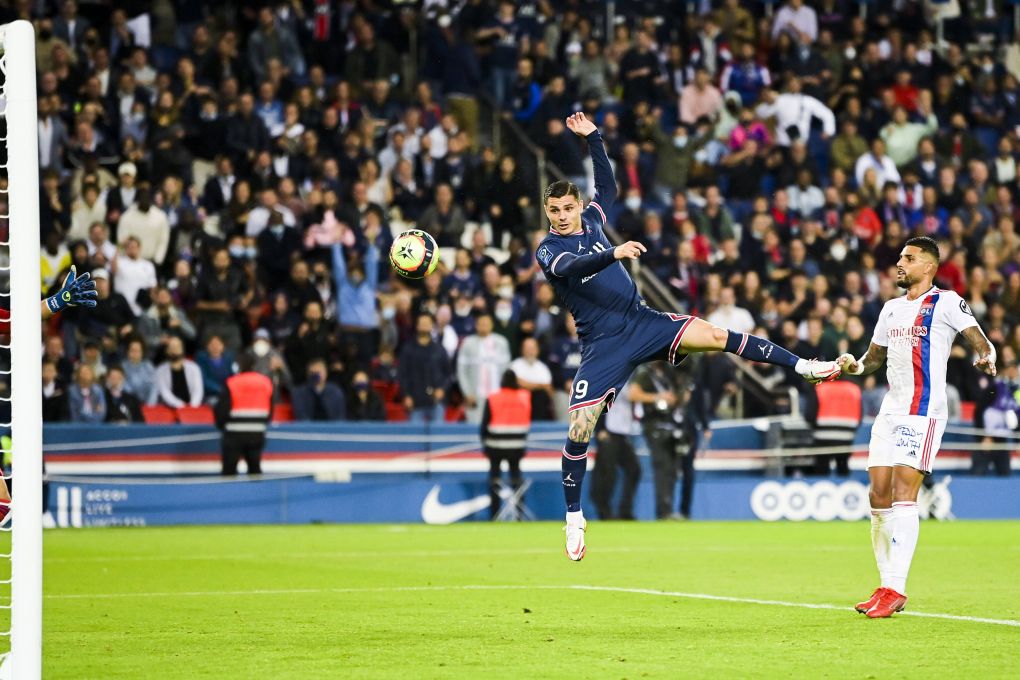 "I am very happy to have been able to score. The team was looking to create chances and score that goal. We knew we were playing against a great team. We tried a lot to win this match," Icardi said.
"Winning at the last minute is necessarily something strong. We know we can still improve. We'll be doing it all this week in training. We try to be the best."
Finally, Amazon asked whether this was Icardi's best evening of his career with PSG, considering he hasn't had any marquee moments with the capital clubs since arriving at the Ligue 1 side in 2019. 
"No, I don't know. Maybe it will be the next one (laughs). Scoring goals is the attacker's job, and it's my way of responding on the pitch," Icardi said.