Lionel Messi made his debut for Paris Saint-Germain right before the FIFA international break. The 34-year-old appearing in a Ligue 1 fixture marked the beginning of a reality that some had yet to accept as Messi no longer plays for FC Barcelona. 
In an interview with Esport 3 (via Foot Mercato), Barcelona president Joan Laporta commented on his thoughts of seeing Messi in another kit. 
"We were saddened and disappointed when we saw his debut at PSG … a strange feeling to see him with another jersey. We won't see him here again, but he's a rival now, and maybe we'll play against each other … it was weird, and I didn't like it. This is not the end I had imagined for Messi at Barça," Laporta said.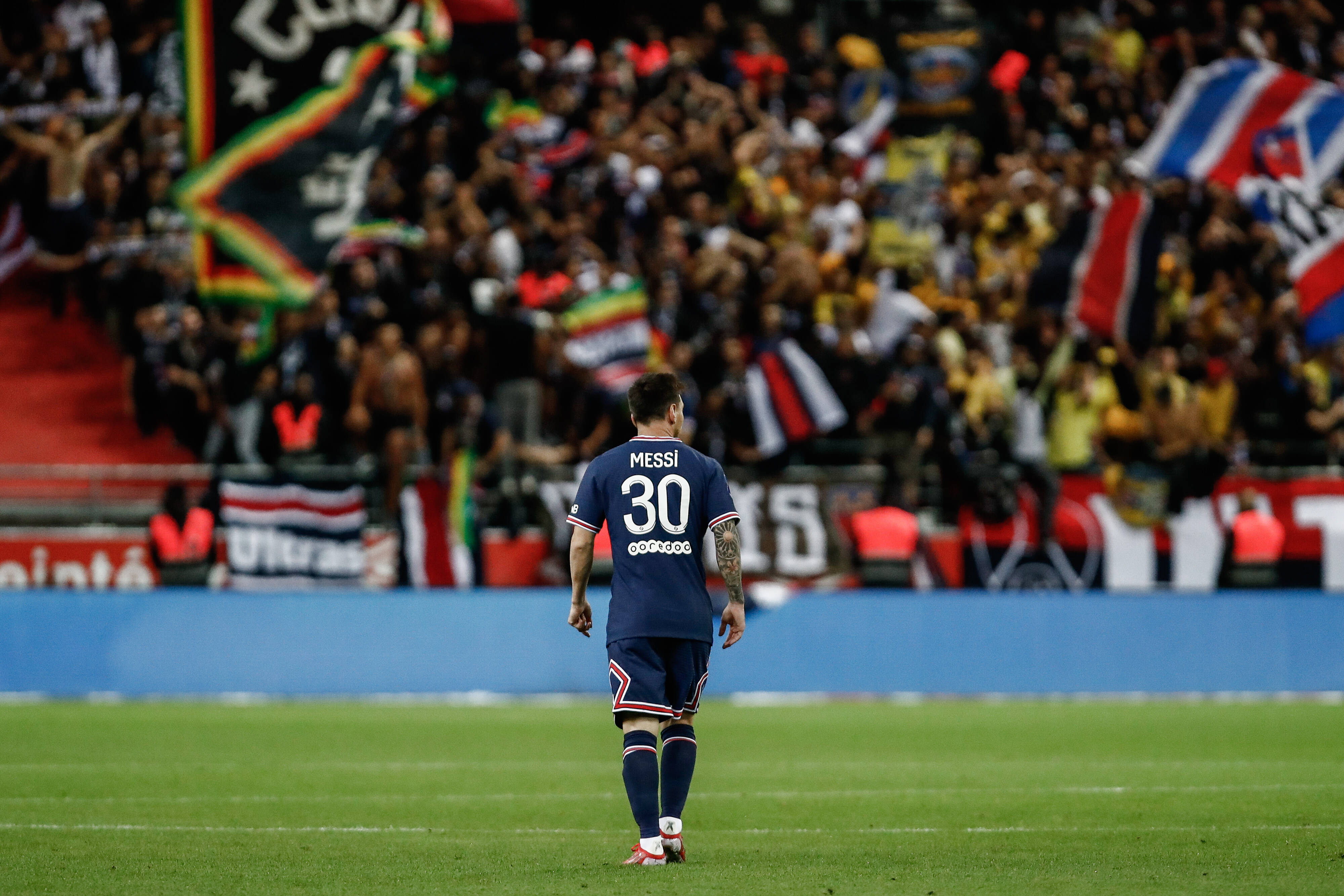 "We will see; we will always have eternal gratitude for him. Leo will always be from Barca; he's a real Barcelonista. We were pressured to sign the CVC deal with La Liga. We had a pre-deal with Leo for a long time, but La Liga ultimately didn't accept it."
Following his summer that saw Messi win his first international trophy as Argentina defeated Brazil in the Copa America, it seemed as though the Argentine forward would extend his contract with the Spanish club. 
However, Messi was no longer a Barcelona player in a matter of hours as the team couldn't register him since they wouldn't be salary cap compliant. So arguably, the best player in football was a free agent, and with Manchester City and Premier League clubs already using their money, the only option was PSG. 
Messi would join the French giants, signing a two-year contract with an option for a third.