There's no denying that the names on the Paris Saint-Germain attack will scare any opposing defense. At the moment, Lionel Messi, Neymar Jr., and Kylian Mbappé only intimidate the opposition on paper as the squad continues to gel. Still, at some point this season, the offense will be clicking. 
In an interview with L'Équipe, Italy international and Juventus FC defender, Giorgio Chiellini stated he wouldn't want to mark anyone on PSG's attack due to the dangerous player upfront. The veteran defender discussed how the French giants have a squad straight out of a video game. 
"Nobody (laughs)! I get as close as possible to the goal and there, in the box, maybe I can still save something! Sounds like a PlayStation team, really. And an unbeatable team too," Chiellini said.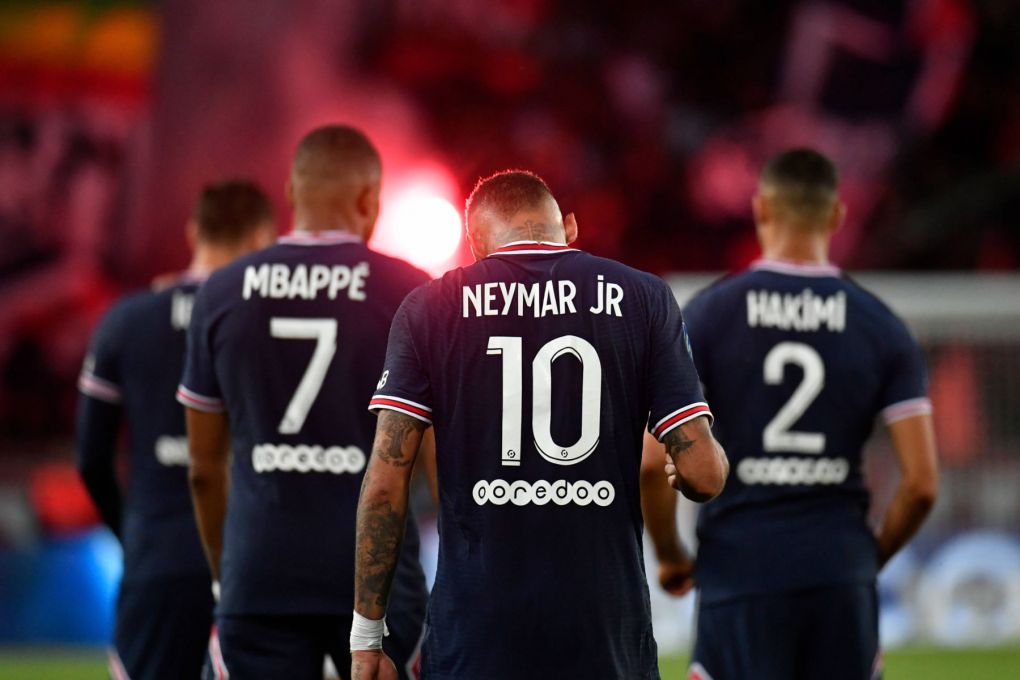 "If they find an amalgamation on and off the pitch, if they manage to put the interests of the team ahead of individual interests, they will be unbeatable. If they all sacrifice themselves together for the same goal, they cannot fail to win. But it's never that easy, and the opponents will be over-motivated."
With Mbappé having one year left on his contract, the Ligue 1 side puts all its chips on the table, hoping that this front three can lead them to a UEFA Champions League trophy.
The three players are on the squad against Manchester City, and it will be interesting to see how they gel against a top opponent.