On Sunday, Paris Saint-Germain came away with a 2-1 victory over Olympique Lyonnais with a late goal from Mauro Icardi. However, Lionel Messi's reaction to being substituted out was the primary storyline of this fixture. 
Messi came off at the 76th-minute mark, and it didn't seem to sit well with the 34-year-old when Mauricio Pochettino decided to take out the Argentine forward. Plenty of supporters and pundits have weighed in on the matter, including Amazon Prime Sports pundit Thierry Henry. 
During Prime Video's (via Canal Supporters) coverage, the former Arsenal man stated that he's not surprised to see his former teammate give that reaction to being subbed out of a game.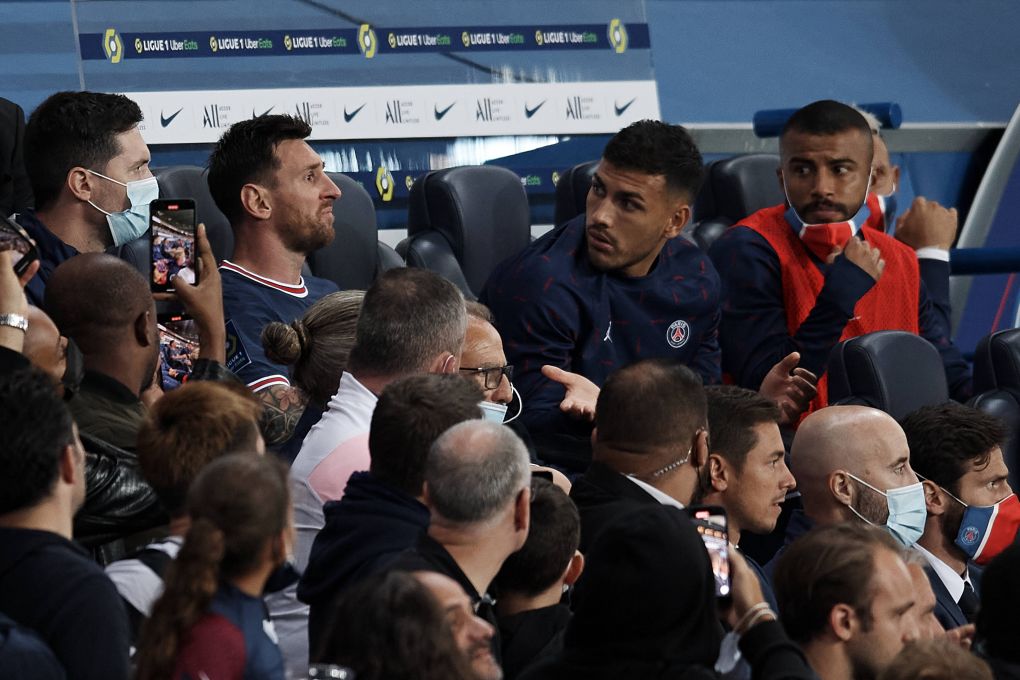 "Surprised by Messi's reaction? Not really. It does not surprise me. Maybe he didn't want to go out. We don't know what they're saying to each other," Henry said.
"Let's not start the controversy. He surely wanted to stay on the pitch so he could score. But it will come, it will come quietly. (…) It takes time to adapt… even for the best player in the world!"
PSG will need to put this matter behind them. They have an in-week fixture against FC Metz on Wednesday followed by Saturday's game against Montpellier Hérault SC to prepare for its UEFA Champions League matchup against Manchester City next Tuesday.