Achraf Hakimi has hit the ground running in his tenure with Paris Saint-Germain. The 22-year-old has three goals and two assists in seven Ligue 1 appearances for the capital club. 
In an interview with L'Equipe (via Paris Fans), Hakimi opened up about his transition to the French giants. One question in particular that the media outlet asked the Morocco international is his friendship with Kylian Mbappé.
Since his arrival, the bond the two have struck has been noticeable on the pitch and social media. Hakimi stated that the friendship between the two is something that came naturally.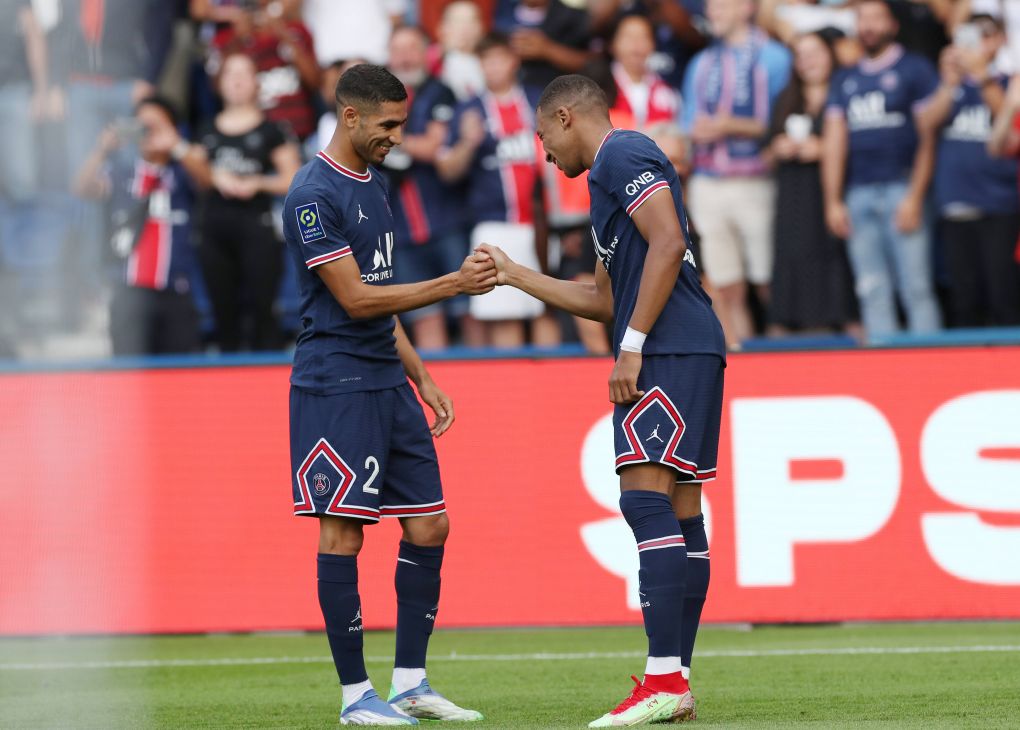 "It happened naturally, from day one. We are young; we have a lot of things in common, we are amused by the same things. This friendship makes us better and helps us to be complementary in the field," Hakimi said.
Another question that L'Equipe asked Hakimi is regarding the arrival of Lionel Messi. Following his unexpected departure from FC Barcelona, the 34-year-old would sign with PSG as the Ligue 1 side was the only club that could afford his wages late in the transfer window. 
"That Messi leaves Barça, like everyone else, I did not expect. And when I heard he was coming here, what can I say? A dream for me! I played with a lot of great players, and the only one I missed was Messi! I am proud to evolve with such a great footballer," Hakimi said.
"To progress, I will pay attention to how he trains, how he plays. He will grow the team and each of the players who make it up. We speak the same language, moreover, so little by little, we get to know each other. And building a technical relationship with him is easy! I give him the ball, I run, and he will put it where it belongs! His way of behaving surprised me; he's simple, quiet."
Hakimi is part of summer that saw various names arrive in the French capital, and he'll play a role in helping PSG hopefully win its first UEFA Champions League this season.