Paris Saint-Germain plans to have an active summer transfer window. One of the positions that the capital club would like to see an upgrade is in midfield. 
According to Il Romanista, the French giants could be joining AS Roma and Juventus to pursue Arsenal midfielder Granit Xhaka. The 28-year-old is under contract until 2023 with the English club, but it doesn't appear he will continue much longer in London. 
Roma had reportedly reached an agreement with the player to have his next venture be in the Italian capital.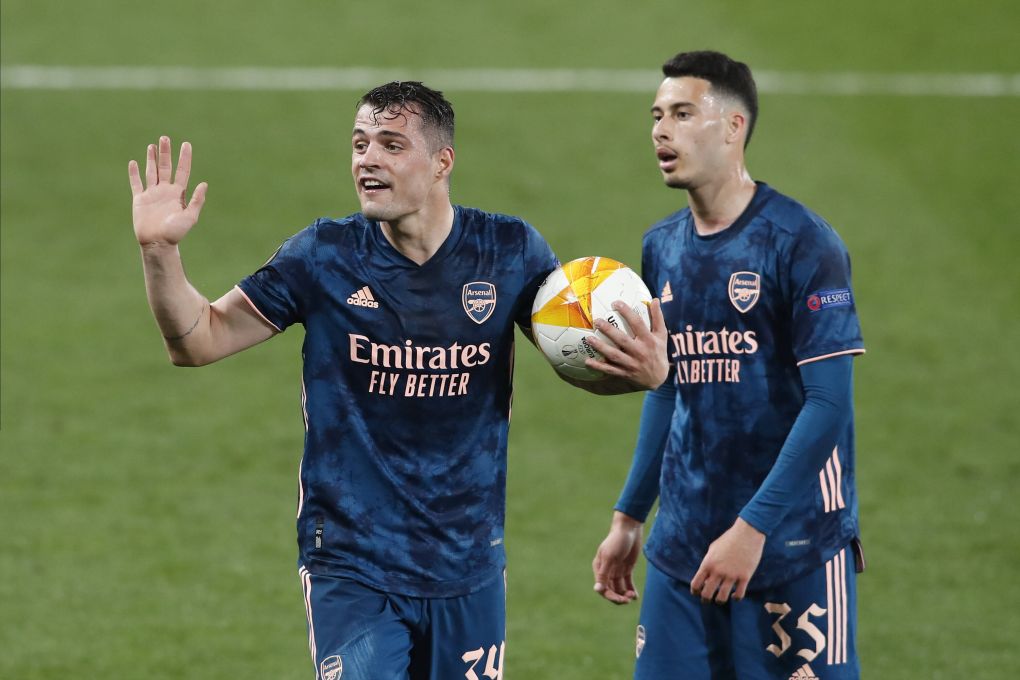 However, when it comes to the transfer sum for Xhaka, Arsenal and Roma appear to be having a difficult time finding a price that satisfies both sides. 
The Premier League side wants over €20-million for Xhaka. However, the Italian club doesn't want to go more than €15-million. When it comes to the midfielder's transfer value, Transfermarkt does place his value at €22-million. 
If the report is accurate, it's Roma's best interest to secure the transfer because they won't compete financially. Nonetheless, it does seem like an insert from the media to have Roma pay up. When it comes to midfielders, the capital club eyes targets such as Eduardo Camavinga and Paul Pogba. 
Want more PSG? Visit the PSG Talk Podcast Network page and subscribe to PSG Talking, The 1970, and 24th & Parc.