The Mauro Icardi returning to Italy saga continues. The latest regarding a possible transfer for the 28-year-old surrounds interest from Juventus FC. 
Foot Mercato reports that Juventus FC manager Massimiliano Allegri has made it clear that he would like to have Icardi on the squad this coming season, and the 28-year-old is very interested in the idea of ​​joining the Serie A club.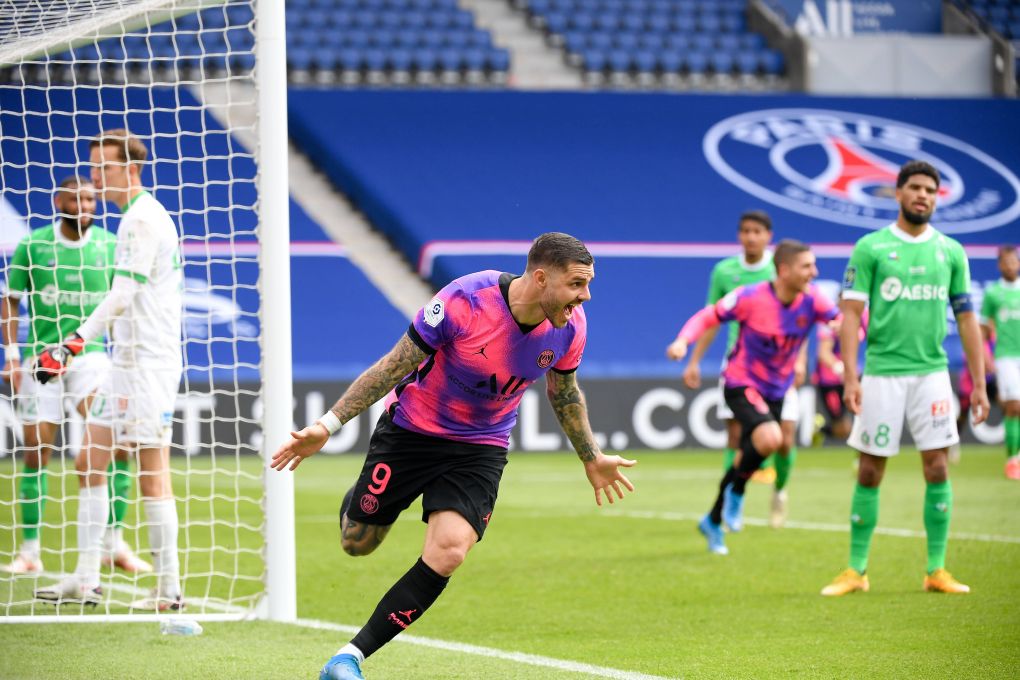 According to the report, contacts have been in existence for a long time between the two parties, despite Icardi's denial of his willingness to leave. The Argentina international is open to a change this summer, with a return to Italy as a preference. 
Paris Saint-Germain is willing to sell the player, provided they receive an offer deemed suitable. The capital club would like to bring in a certain amount of cash in player sales to balance out its wage scale, considering the busy summer they're currently having to improve the squad. 
As a result, should Juventus present a suitable offer, Icardi could be heading to Turin.
Want more PSG? Visit the PSG Talk Podcast Network page and subscribe to PSG Talking, The 1970, and 24th & Parc.