The striker position remains up in the air of who will be scoring since the potential return of Moise Kean becomes less likely. Then there's the rumors of Mauro Icardi heading back to Serie A as various clubs remain interested in the 28-year-old. 
However, if Kean remains at Everton FC and the Ligue 1 club can't bring in someone to replace his and Icardi's production. 
It would be in PSG's best interest to hold onto the Argentine striker rather than selling him to AC Milan, AS Roma, or Juventus, states French football journalist Nabil Djellit during an appearance on La Chaîne L'Equipe (via Foot01). 
"At the moment, PSG does not have a high-level replacement, and I do not see why PSG would sell Icardi. For me, Mbappé is not a nine, neither is Neymar. Icardi is doing full preparation with PSG, it has never happened to him so far," Djellit said.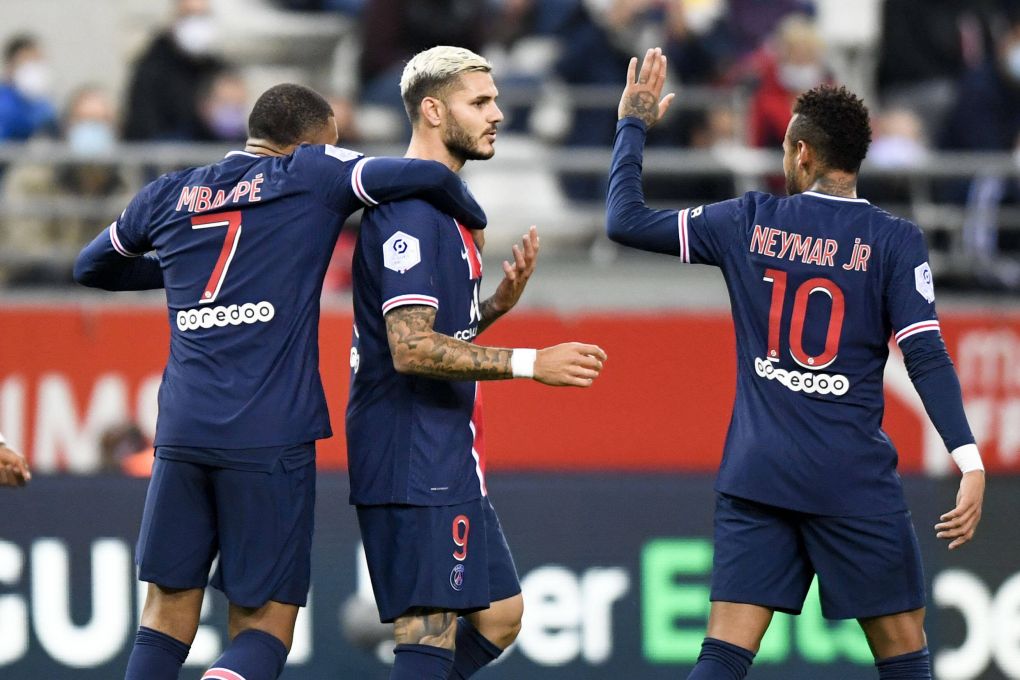 "Icardi has proven himself; he was a monster at Inter. So, if we have an equivalent, yes, otherwise it's out of the question to sell it. PSG has no other professional No. 9 in its squad. There are other players who can leave and bring back money. You should never bury a player of Icardi's level."
Outside of a potential deal for Lazio forward Joaquin Correa, there hasn't been much reported on PSG potentially adding a striker, leading many to believe that Icardi will remain for the 2021-22 season. 
Furthermore, Icardi hasn't had the striker position to himself during his two seasons with PSG. The striker was a late window addition in 2019 and shared the striker role with Edinson Cavani. 
Last season, Icardi came off an injury and contracted the coronavirus while sharing the striker role with Kean. If PSG stands pat, the position will be all for Icardi to either cement himself as the undisputed starter or lose it this season. 
Want more PSG? Visit the PSG Talk Podcast Network page and subscribe to PSG Talking, The 1970, and 24th & Parc.