Paris Saint-Germain is in the final steps in preparing for the 2021-22 season as the capital club faced Sevilla FC in a friendly. The capital club trailed twice in the match; however, they would come away with a 2-2 draw against the Spanish club. 
After the fixture, Mauricio Pochettino spoke to the club's website to provide his thoughts. Canal Supporters relayed the comments made by the Argentine tactician where he discussed his overall observations of the match and complimented Sevilla for their performance. 
"I think it was a very good game, very hotly contested. Sevilla is one of the best teams in Spain. It is a team that is also preparing to play in the Champions League. I think it was a very good game, and I'm happy with the performance of the team," Pochettino said. 
"Overall, I think we were better and deserved more, but I'm happy. For the youngsters, it was a very good experience against a very good team. And of course, we are now thinking of being ready and preparing for the Champions Trophy against Lille."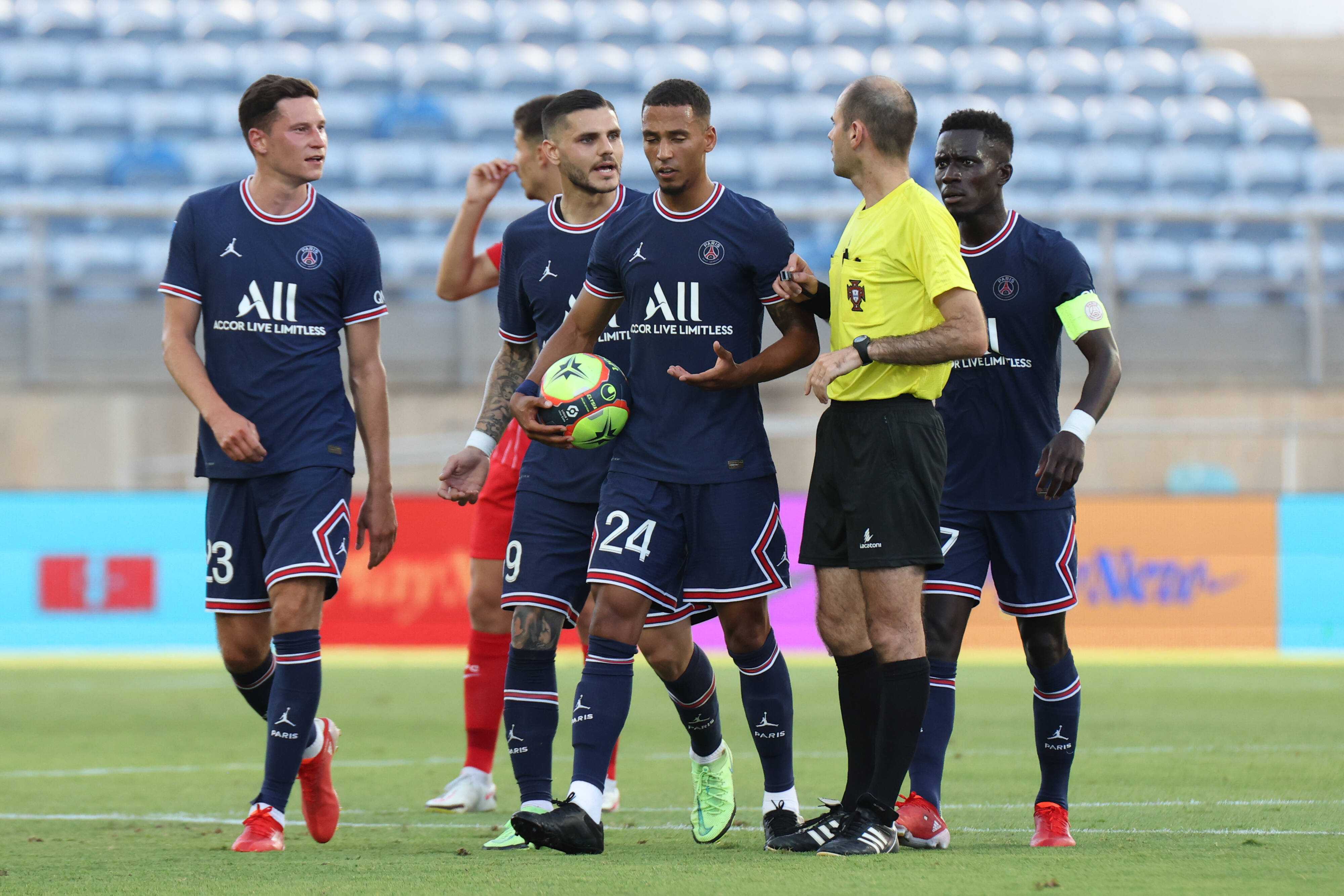 Pochettino then provided some insight when it came to discussing his squad, which is still missing critical parts as the Ligue 1 season nears. 
"Of course, we are happy. The only problem is that we still don't have the whole team in training. Now we have to put everyone on the same level to start the season in the best possible way, but with these circumstances in mind. We must expect the players to be in good shape and not take any risk on their physical condition," Pochettino said. 
"For the future and for the season, it will be very important for them to prepare as well as possible. I think Danilo, Wijnaldum, Kimpembe, and Kylian can be ready for Sunday, but we have to assess them in the next few days as they have only been working on the training ground for a few days. I hope they can help the team on Sunday in a competition we want to win."
The final match before the season begins will be the Trophée des Champions where they'll face Lille OSC. After that, the games will start to count as the French giants have the pressure of winning everything after the summer they've had, which isn't done as they continue improving the squad.