Paris Saint-Germain has seen some high-profile recruits this summer as the capital club wants to improve its squad that sees them land the UEFA Champions League trophy. Ander Herrera spoke to Goal, where he touched on the various additions to the team this transfer window. 
The first question that Herrera discussed was the arrival of Sergio Ramos, who he's familiar with during his playing days in La Liga and playing with the Spain national team. 
"Sergio is perhaps the best defender in the history of our country. A football legend, a natural leader, a person with charisma, energy, and brutal hunger. I see it is a fantastic signing because it will not allow anyone to relax. He doesn't, so others won't," Herrera said. 
Herrera then commented on the other recruits that have arrived at the French capital this off-season.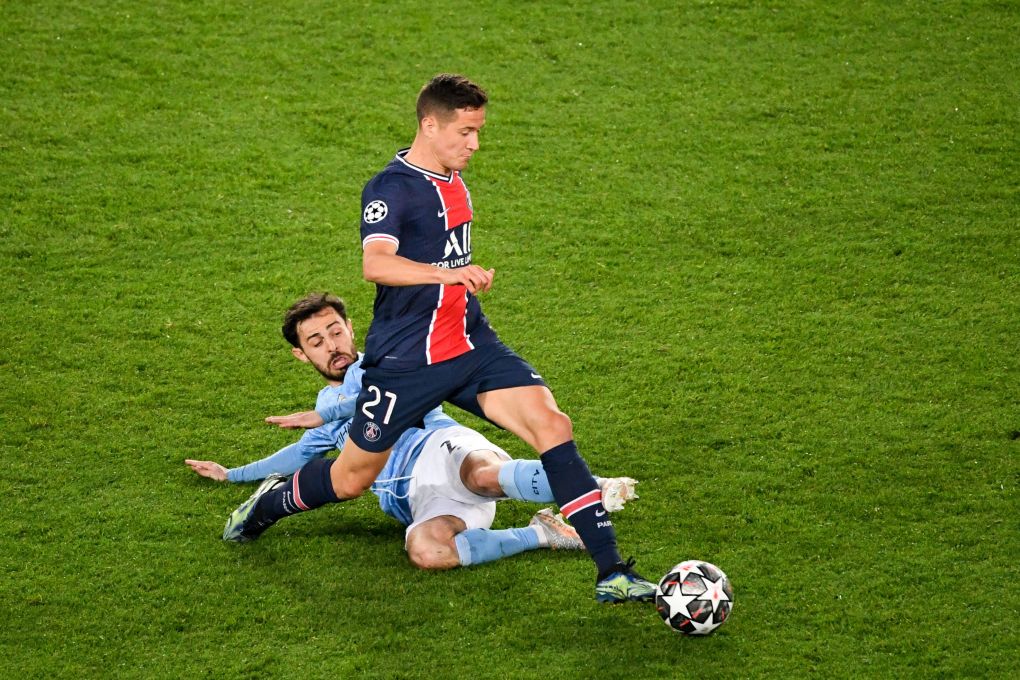 "These are very good market options because Wijnaldum and Donnarumma came for free. Achraf is one of the best right-backs in the world, young and with a fantastic career trajectory. So I think the club is playing very well," Pochettino said. 
Mauricio Pochettino is heading into his first entire season as PSG's manager. The veteran midfielder discussed what the Argentine manager has brought to the club since his appointment. 
"I appreciate it a lot. I think we understand football the same way. I love the way we train; I love the intensity of the football he wants, that the team is physically ready to attack, press, and play in the opposing half of the field. I think it goes well with my football and my way of approaching this profession," Pochettino said.
Finally, Herrera talked about his future with the Ligue 1 club, considering his future could be tied with their pursuit of Manchester United midfielder Paul Pogba since PSG might have to offload players. Nonetheless, it doesn't seem as though Herrera doesn't plan on leaving. 
"I like to challenge myself in the very short term, but it's true, and I've never hidden it that once my contract in Paris ends in three years, I have the dream of coming back to Zaragoza (his first pro club), which is my home and the club of my heart. Then we'll have to see if it can be done or not, but it's my dream," Herrera said.