French President Emmanuel Macron visited the France national team ahead of their UEFA European Championship fixture against Germany. Along with visiting the French squad, Macron stopped by where he spoke to RMC Sport, discussing the summer topic, where Kylian Mbappé is playing long-term.
Canal Supporters relayed the dialogue from Macron, who wants Mbappé to remain with Paris Saint-Germain. 
"I want the players to all to be focused on this competition. I did not speak about their futures within their club. PSG is a very big club, which has been able to make it grow, and I think it is important that it remains at PSG," Macron said. "For the club, for the French championship. Afterward, I will never put pressure on a player about his team. These are very personal, very intimate choices that I respect."
Macron also provided analysis of Mbappé, as he looks forwards to watching the 22-year-old and the rest of the French squad attempting to win the Euros this summer.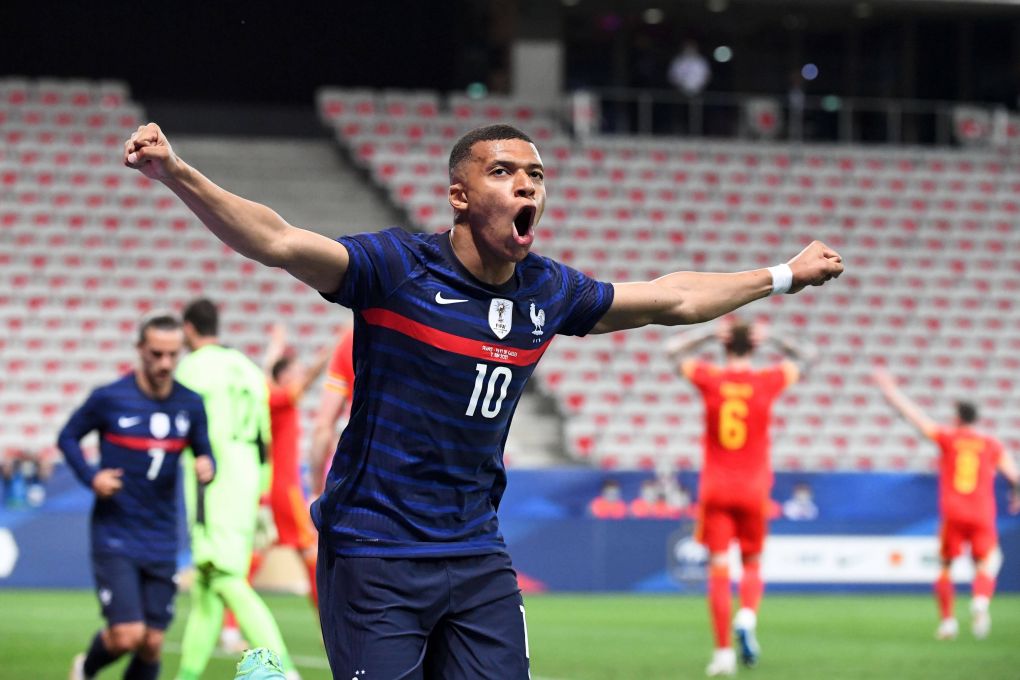 "When we see him on the pitch, we understand that he sees things that others do not see. He has an incredible intuition that we had in Zidane and Platini," Macron said. "But on top of that, he's a beautiful person, he's very mature for his age, with values and he cares about France. It is an example value. He is aware of it; it adds to the pressure."
Coming onto the football scene at a young age, Mbappé grew up and matured faster. Nonetheless, this maturation of the PSG superstar is one that Macron admires and states that Mbappé is an example for the French youth in their country. 
"He is a young man who commands the admiration of millions of French people. What is impressive is obviously his qualities as a footballer. His athletic and technical qualities; he also has this quality that only exists with very great players," Macron said.
"I, who was a relatively mediocre player, say it with all the more admiration. […] He cares about France. The role he played in vaccination and encouraging young people to get vaccinated is further proof of this. I thanked him for that,"
Want more PSG? Visit the PSG Talk Podcast Network page and subscribe to PSG Talking, The 1970, and 24th & Parc.