Paris Saint-Germain forward Kylian Mbappé will make his UEFA European Championship debut against Germany. However, before that fixture kicks off, one of the better French players to put on a pair of boots, Thierry Henry, spoke to Goal about the national team. 
The football media outlet asked Henry to provide his thoughts on the attack for the French squad. Les Bleus will count on Mbappé, Karim Benzema, and Antoine Griezmann to deliver the goals in Group F that consist of Germany and Portugal. 
"[Mbappé] the kind of guy who can turn a draw into a win, a loss into a draw, and sometimes a loss into a win right away. He has that talent. To have a player like him is just amazing. Not only what he can do, but how smart he is with the ball," Henry said. "He uses his brain when he plays, and I like that about him. We are so happy that he is French."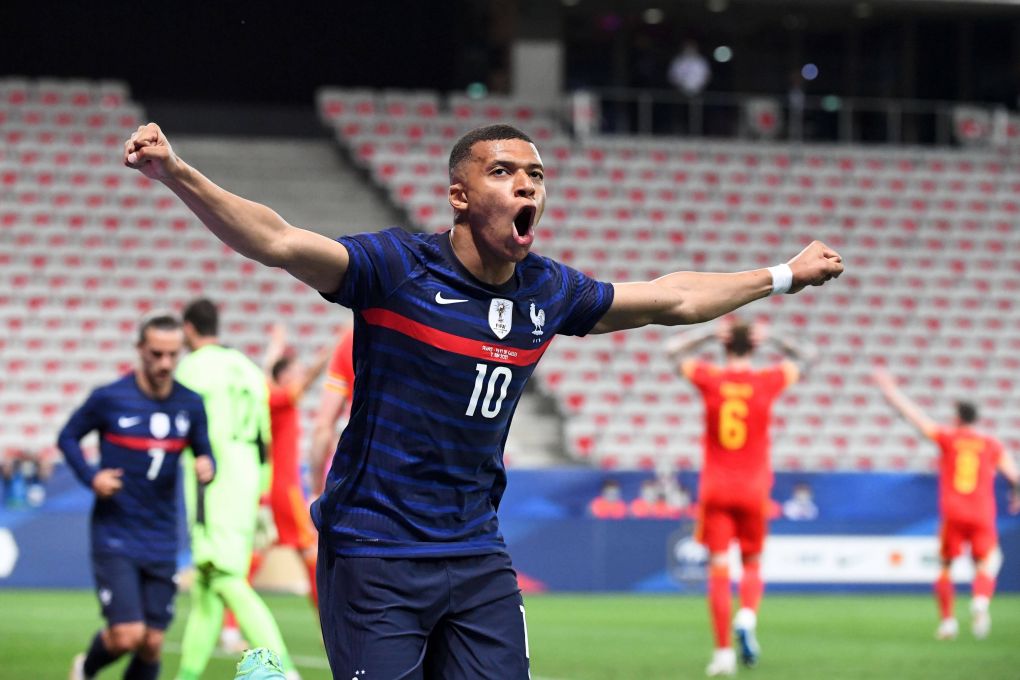 Like any media outlet that discusses Mbappé, the topic of the 22-year-old's future will come up. Goal asked the Arsenal FC legend what his compatriot should do, whether to remain at Paris Saint-Germain or venture elsewhere, likely to Spain with Real Madrid. 
Henry spent a good portion of his career with the English club but did head to Spain to play for FC Barcelona, so perhaps Henry could offer some advice to the forward. 
"First and foremost, I have immense respect for Paris Saint-Germain and what they have accomplished, so for me, it would be unfair to talk about leaving or not leaving," Henry said.
"Whatever Kylian Mbappé wants to accomplish, if he thinks about it, it looks like he will. I just hope he can stay injury-free, and we can have the luxury of watching him for a very long time because he is special."
Want more PSG? Visit the PSG Talk Podcast Network page and subscribe to PSG Talking, The 1970, and 24th & Parc.