Real Madrid president Florentino Pérez has surfaced back in the media after remaining away for a quick minute. The club chief interviewed with Spanish media outlet Onda Cero (via Paris Fans), discussing two topics that are an interest to Paris Saint-Germain. 
The first being the obvious, Real Madrid's pursuit of Kylian Mbappé. In what many might consider a surprise response, Pérez didn't want to discuss this topic. 
"I'm not talking about players who are not at Real Madrid. I know what the socios of Real, the supporters of the club want," Pérez said.
Over the last few weeks, reports have surfaced that Los Blancos have given up on the pursuit of Mbappé. Whether this has any connection with Pérez's response, only the club chief knows. 
Nonetheless, Pérez did answer a Mbappé centric question when asked if he's seen the 22-year-old play alongside Real Madrid striker Karim Benzema.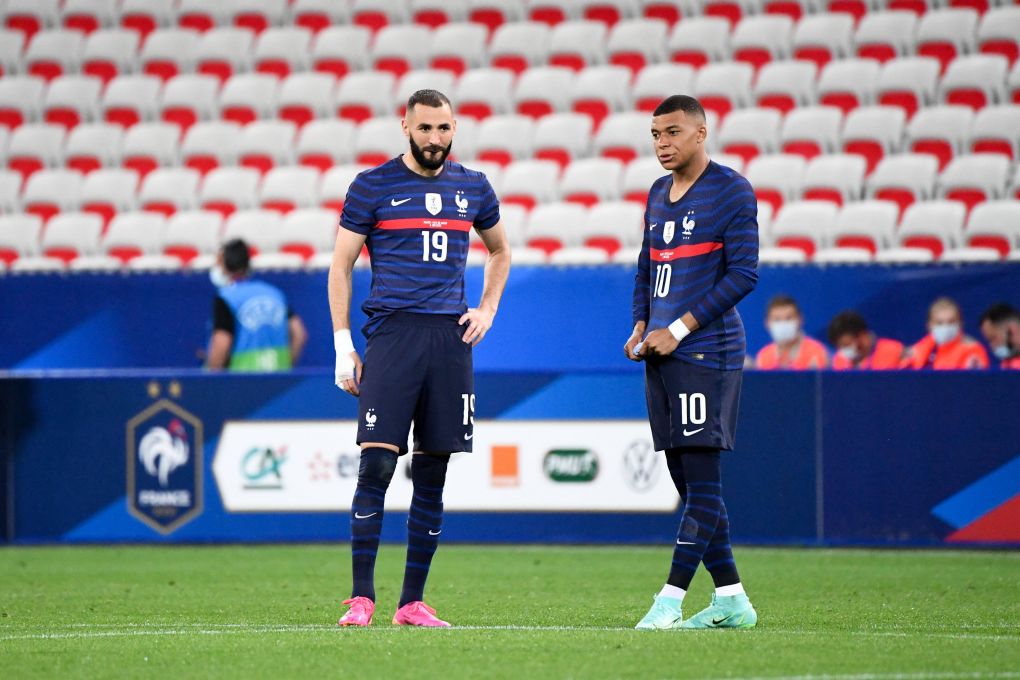 "If I saw Mbappé and Benzema together in the selection? Yes. Who could think they wouldn't get along? (to laugh). Everyone knows my policy. It makes sense that the best players play here, with a mix between the best players and youngsters. This is what has given us so much success in recent years," Pérez said.
"We are working. But I don't want to talk about a player or two who aren't at Real Madrid because that would be disrespectful. Everyone knows what I can do; people trust me. If Mbappé is one of the best players? Obviously, he is part of it. But these players are not at Real, and it is disrespectful to talk about them."
Finally, Pérez discussed the future of defender Raphaël Varane, who is linked to the capital club. The 28-year-old has one more year left on his contract and doesn't appear to be interested in extending his contract. 
"We haven't spoken with him yet," Pérez said. "He's at the Euro. He has one year of contract left, and we have not received an offer for Varane. He is a gentleman. If he wants to stay, he will stay; otherwise, he will leave."
Want more PSG? Visit the PSG Talk Podcast Network page and subscribe to PSG Talking, The 1970, and 24th & Parc.