Paris Saint-Germain wants to improve its midfield this summer. Various names have surfaced, whether it's Eduardo Camavinga, Paul Pogba, or Fabián Ruiz. One thing is clear, the capital club wants to add a difference-maker at that position.
However, there's a new name that has recently come into the rumor mill in PSG's search for a midfielder. According to Sky Sport Italy (via Canal Supporters), the French giants are reportedly expressing interest in Ajax AFC midfielder Ryan Gravenberch.
The 19-year-old has Mino Raiola as his agent, so there's no surprise that both sides are talking about a potential transfer this summer. Despite this report, the Italian media outlet doesn't provide many details concerning the interest from Les Parisiens.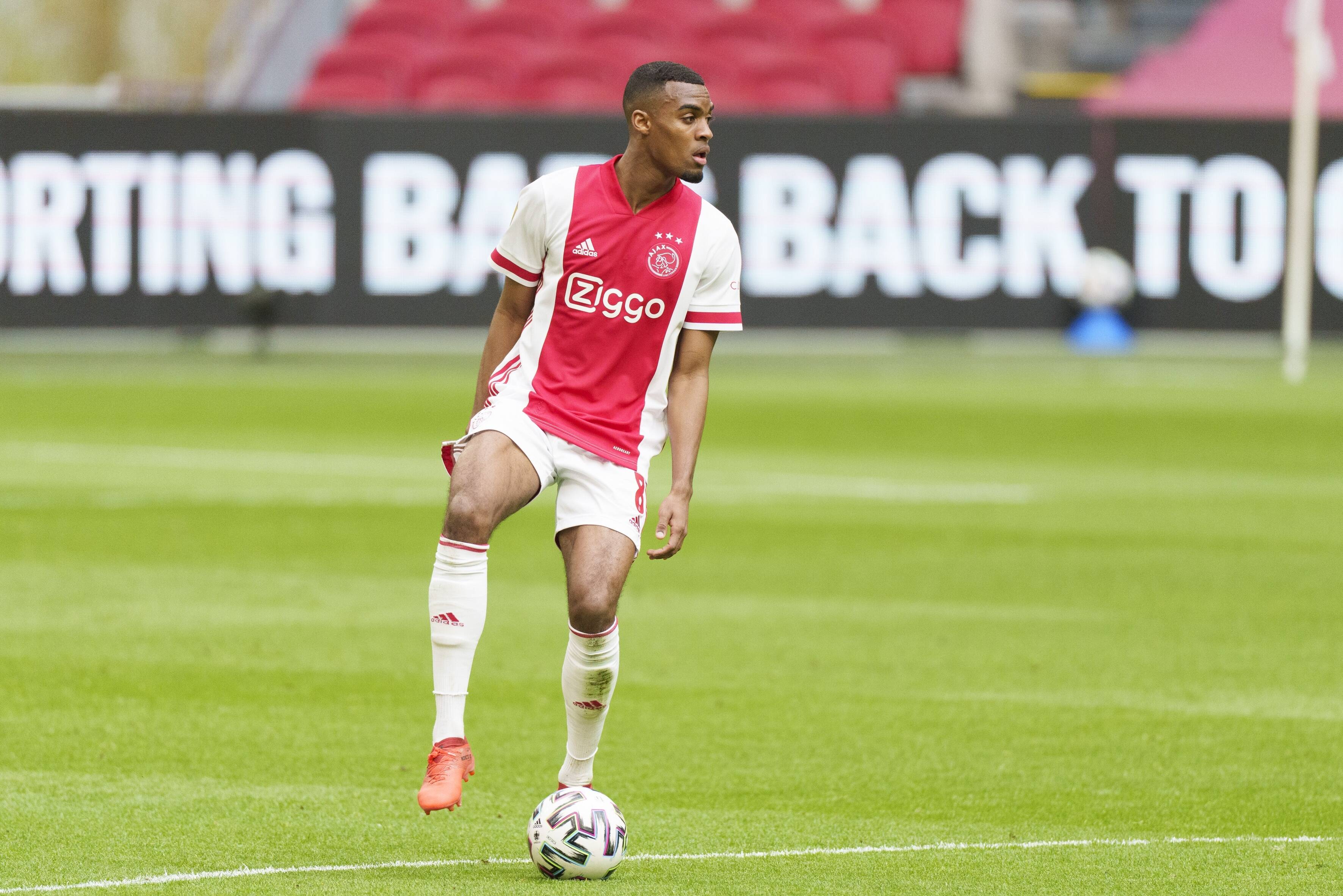 Nonetheless, the coming weeks should bring further information. At the moment, PSG is on the verge of locking up two deals in Gianluigi Donnarumma and Achraf Hakimi. Once those two are made official, the capital club will focus on the midfield. A position that has already seen Georginio Wijnaldum come into the fold.
A potential transfer of Gravenberch would inject some youth and add more Dutch flavor, considering Xavi Simons could see some playing this upcoming season. When it comes to the possible cost for Gravenberch, Transfermarkt puts the teenager's value at €33-million.
Want more PSG? Visit the PSG Talk Podcast Network page and subscribe to PSG Talking, The 1970, and 24th & Parc.