Eduardo Camavinga wants to depart Stade Rennais this summer and get his transfer to a prominent club. The 18-year-old has seen his name in connection with Paris Saint-Germain, Arsenal, and now Manchester United is in the race for the midfielder. 
Rennes' sporting director Florian Maurice touched on the rumors regarding Camavinga, where Foot Mercato relayed his comments. Despite the interest that the teenager is bringing, there are no official offers yet on the table. 
"For the moment, we do not have an agreement whether it is on one side or the other. For the moment Eduardo is there. There are discussions that exist between the clubs, with the player as well. We still haven't found a solution," Maurice said.
"On a player who has one year left, either we find a solution to extend it, or a club is interested in Eduardo and we will reflect on the proposal we will have. We are not obliged to sell a player who has one year of contract left. Today, there is no proposal that has arrived on the president's desk."
However, Maurice then adds that there's interest in Camavinga from PSG and Manchester United, but he did say there are no offers from these two clubs.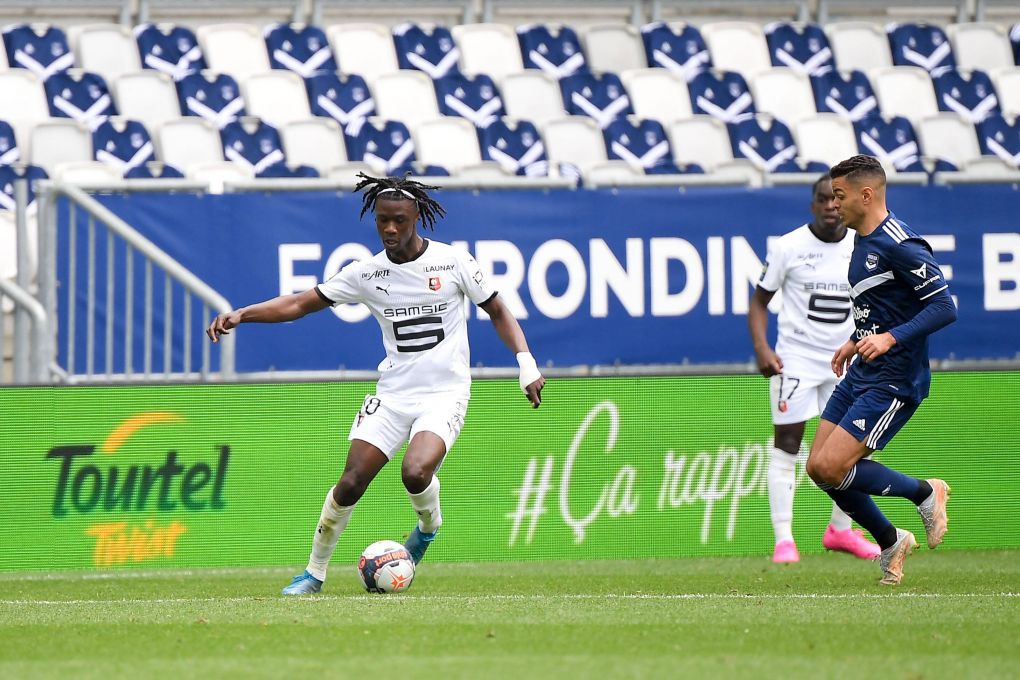 "No. There are certainly clubs that want Eduardo. Eduardo has a price as well, and there will also have to be an agreement at that level. (…) He will be there (Tuesday, for the resumption of training), after that we will have discussions to really know his desire and his determination," Maurice said.
"We are in a situation for a player who is still at Stade Rennais. We are waiting to see what will happen. I think Eduardo won't want to leave Rennes free. Either we will find an agreement this summer with a club, or we will find a solution to extend it."
Camavinga has one year left on his contract, and Rennes would like to extend him and have the midfielder remain another season, then sell him next summer. However, that scenario is highly unlikely. 
The teenager prefers a move to PSG, but as RMC Sport's Mohamed Bouhafsi reported, Manchester United plans to talk with the entourage of Camavinga next week to convince him to join the English club. 
Want more PSG? Visit the PSG Talk Podcast Network page and subscribe to PSG Talking, The 1970, and 24th & Parc.