Gianluigi Donnarumma will be arriving at Paris Saint-Germain on a free transfer from AC Milan despite the capital club having Keylor Navas at the position. 
On his Instagram account, Navas published an image using a local proverb, which stated, "Offer your absence to those who do not value your presence."
Now many assumed that this is a passive aggressive shot at the French giants. Bringing in a goalkeeper while still having Navas might have caused the veteran shot-stopper to lash out. 
However, Culture PSG also adds that this could be a shot at the Costa Rica national team. In Costa Rica, some have raised their voices about the repeated absences of Navas from the national team, particularly for the recent CONCACAF Nations League fixtures.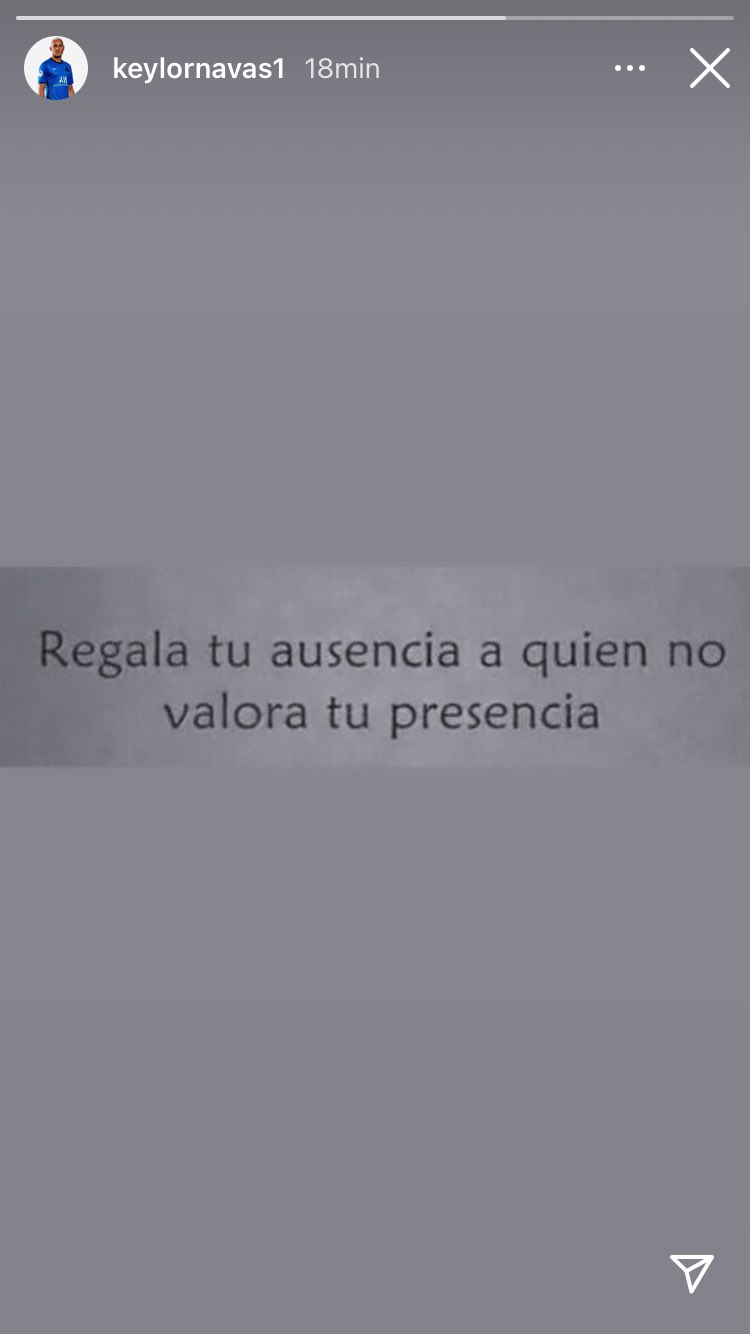 Want more PSG? Visit the PSG Talk Podcast Network page and subscribe to PSG Talking, The 1970, and 24th & Parc.